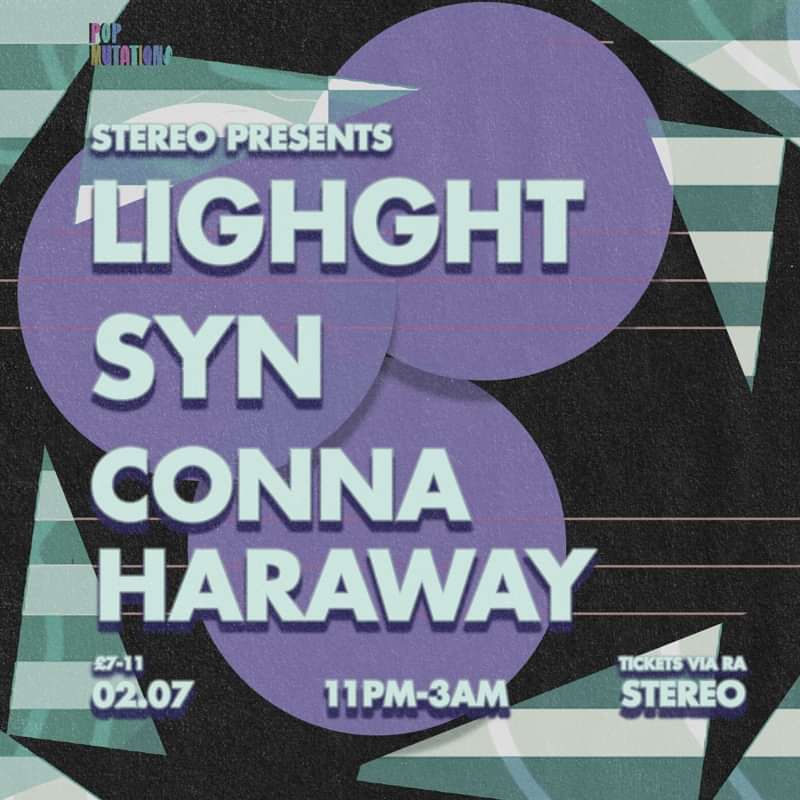 Stereo presents:
Stereo Presents: Lighght + Syn & Conna Harraway
£8
Entry Requirements: over 18s only
Buy Tickets
Stereo Presents:
Lighght's strange and ever-evolving musical output explores an intersection of wild sound material – from crushing and contorted beats to psychedelic ambient backdrops all bracketed by broken club sonics
Syn
Hardcore people, are you ready? Known for her minimalist approach for a maximalist effect, DJ Syn is here to pump up the party. Syn's latest release, 'Temper', on Even The Strong is a refined selection of 3 sensual and brooding, highly utile club tools. Her newer work see's her working with a wider range of influences and pushing her style into higher tempos.
& Conna Haraway [Index Records]
Conna Haraway is a Glasgow-based artist and co-founder of Berlin-based label INDEX:Records. As a DJ, Conna melds a myriad of influences into amorphous soundscapes that traverse IDM, experimental-electronica and UK-styled bass/breaks.