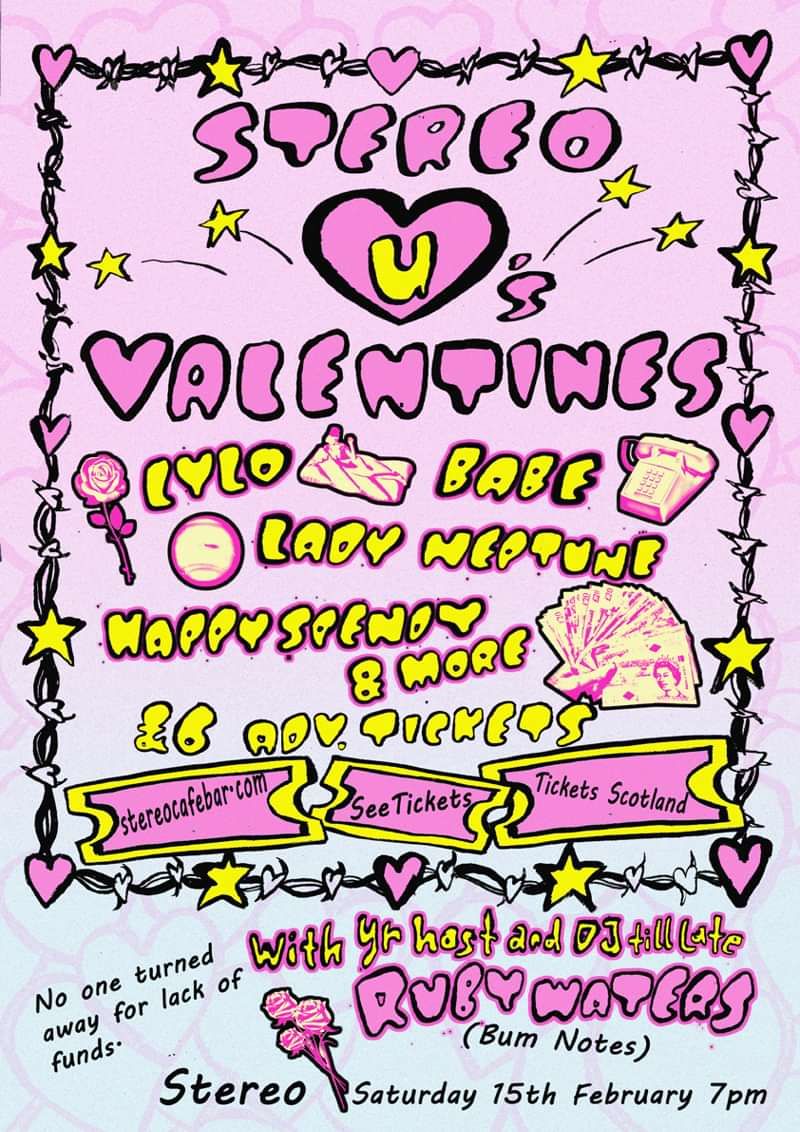 STEREO <3 U! VALENTINES
£6
Entry Requirements: over 18s only
Buy Tickets
We ♥ U so join us for this Valentine's love in with some of your fave familiar faces ~~~
♥♥♥ LYLO ♥♥♥ BABE ♥♥♥ LADY NEPTUNE ♥♥♥ HAPPY SPENDY ♥♥♥ & more fun TBA
Hosted by Ruby Waters BUM NOTES DJ till late!!
RSVP - https://www.facebook.com/events/466801154260587/
Tickets available at https://www.stereocafebar.com/events/2020-02-15-stereo-3-u-valentines-stereo, See Tickets and Tickets Scotland No one turned away for lack of funds.
Stick around Stereo for Push It afterwards!!
The basement venue is currently not accessible (access via 3 flights of stairs). If you have any questions regarding accessibility please get in touch with ross(@)stereocafebar.com or catfromstereo(@)gmail.com
The venue works hard to keep everyone safe and comfortable in the space and we do no tolerate harassment or abuse. If you have any issues or face any harassment in the venue please speak to a steward or organiser who will deal with it as quickly as they can.
Artwork by Andrew Mïlk