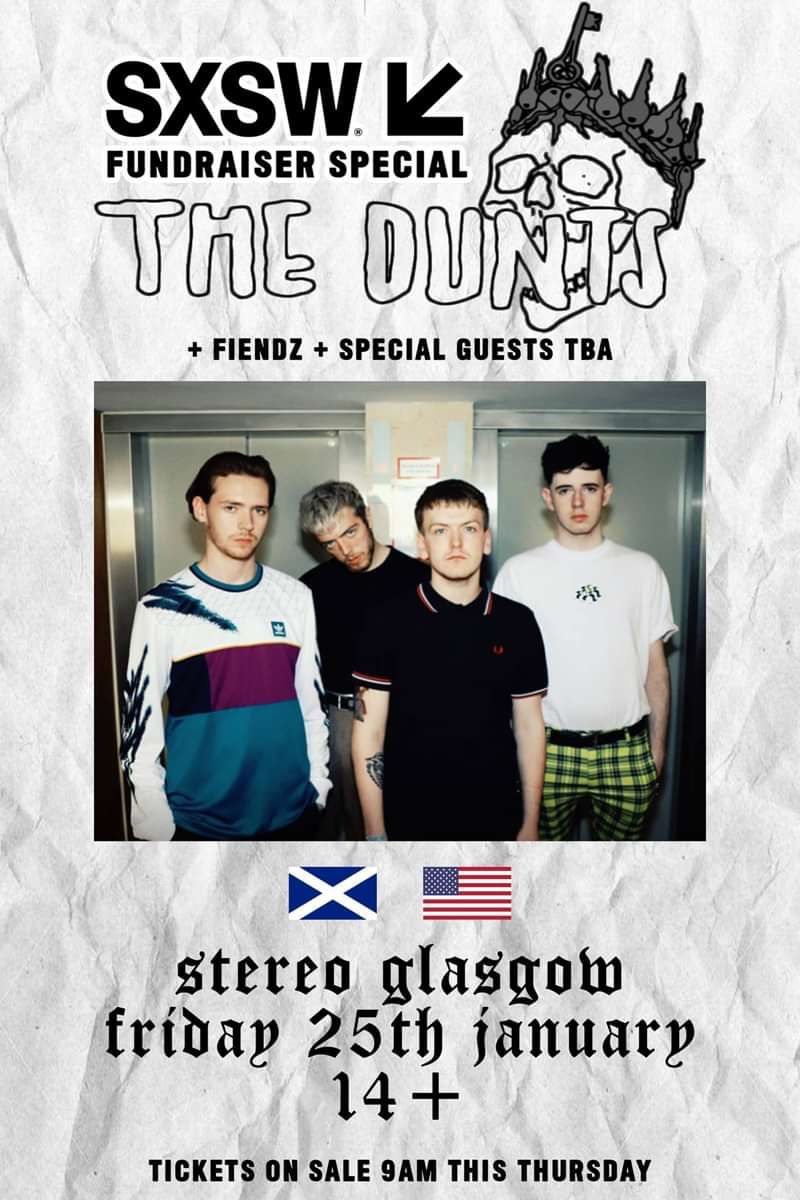 The Dunts SXSW 2019 Fundraiser Show
£10 STBF
Entry Requirements: over 18s only
Buy Tickets
We're off to America in March, and we need to raise some money to get ourselves over there...
So we thought why not return to the scene of the crime, Stereo, the venue that hosted one of our most mental shows this year. For one night only we'll be back going tonto for your viewing and listening pleasure.
We loved it last time. It was a really special night for us and we figured this was a way for us to both give you guys a banging night and help ourselves get to America all in one go.
14+ Support from Voodoos and Fiendz. Tickets £10, no booking fee or additional charges. On sale tomorrow 9am -> www.thedunts.co.uk/store