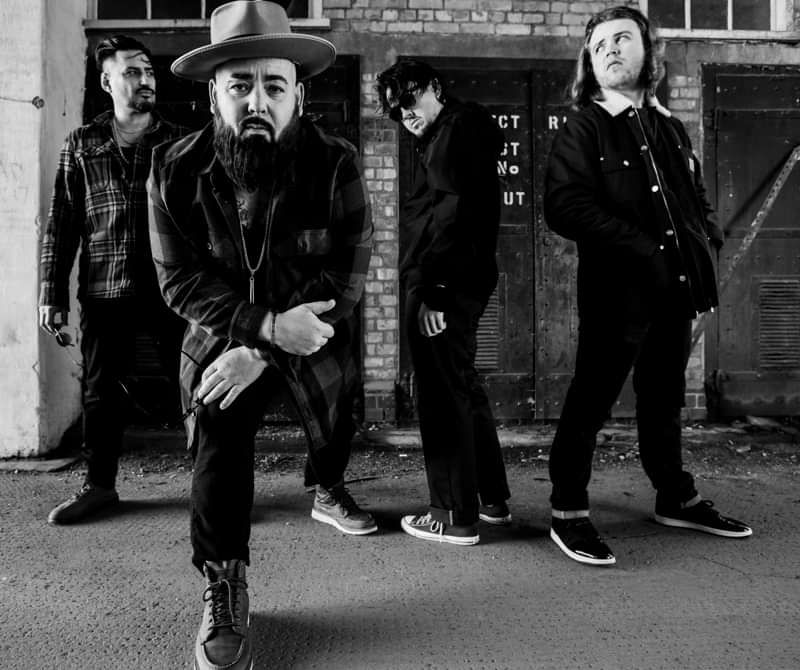 Renegade Communications presents presents:
Uncle Frank
£15
Entry Requirements: over 18s only
Buy Tickets
Leicester's Uncle Frank is a band that has developed from roots, soul, big band, and funk to guitar driven melodic rock, always with a splash of pop. Channelling influences from bands like Rival Sons, ZZ Top, Clutch and Lenny Kravitz. The band has grown, with critical acclaim, performing on tours and festivals with the likes of Paul Heaton (Beautiful South, The Housemartins), Glastonbury rockers Reef, and Craig Charles and his Funk and Soul tours.
They have headlined and been featured artists at many festivals such as Y- Not, Looe, Summer Sundae, Simon Says and The Great Estate Festival as
well as touring regularly in the USA. The highlight of 2022 was performing MainStage at London's 02 Dome and Manchester AO Arena. Significant radio play also helped to elevate the band with playlisting on regional radio, spot plays on many national radio stations including BBC Radio 2, 6 Music and BBC Introducing and commercial stations. An array of music videos ,to complement the bands output, have racked up over 500,000 views on Youtube and Frank himself has been a presenting for half a decade on BBC Radio .Hand selected tunes every Sunday night, and never a bad song played in over 5 years (as he would definitely tell you) The brand new Uncle Frank record ,'Diablo', is the bands 4th album (preceded by Soul on the Battleground 2019, Love Lion 2017 and Smiles For Miles 2014.) They formed in 2003 in Leicester where Frank Benbini and Naim Cortazzi grew up in single parent families. Music was their way out, a common interest and what they saw as the way to see the world and win in life. Everyone in Leicester knows Frank. A force of nature in the music scene, performing in a bunch of bands as a singer, rapper, drummer. Naim learnt guitar from his Flamenco playing Father, he went on to study contemporary music and worked in most of the music venues in town hustling a living as a sound technician and studio engineer, Frank and Naim soon developed a musical brotherhood which grew into something way bigger, producing an irresistibly powerful energy that became the band Uncle Frank These two massive personalities originally met long before Uncle Frank, working night shifts in a Banana Warehouse. Years later an unplanned reconnection quickly turned into regular recording sessions within the attic of an old abandoned Leicester Mill.
Together they have now built their own studio complex , Make it Nice Studios, in an old knitwear factory in a secret location in the vicinity of their hometown of Leicester. 'Diablo" was conceived here in their own personal space ,influencing the development of the bands sound a bigger beefier guitar and drum sound with no limits .
He bands lyrics come from life, living life. When you've loved and lost like Frank, lyrics have a tendency to flow. They come from a troubled childhood and a troubled mind that somehow end up hopeful and honest. Frank works closely with Naim on the lyrics but the environment of the studio allows for the kind private space he enjoys with the final lyrics only revealed to everyone at the final cut .