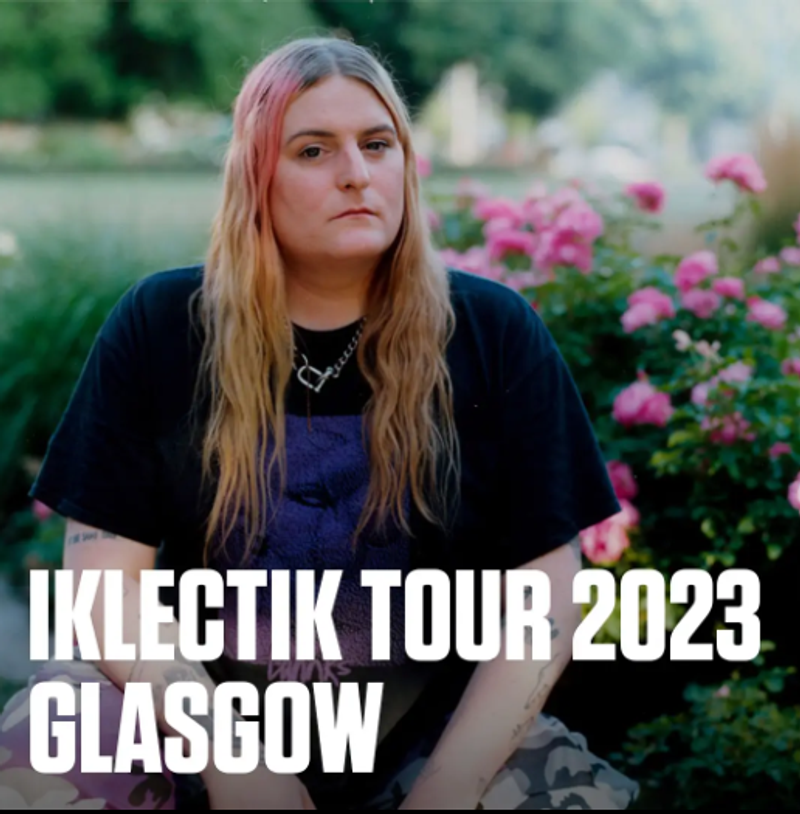 IKLECTIK - Ziúr + Nanzhen Yang + SISSY MISFIT + Ailie Ormston + Hard Fantasy
Entry Requirements: over 18s only
Buy Tickets
IKLECTIK TOUR 2023 - STEREO, GLASGOW Saturday 07 October 2023 | Doors: 8:00pm Tickets: Early Bird £15 / Advance £18 / Otd £22
Warning: Some performances might use strobes and/or flashing lights.
Our 2023 tour will be the first time we have branched out across multiple venues in England and Scotland for a series of live events. We're stopping at Glasgow, Liverpool, Birmingham and Manchester where we hope to forge new collaborative relationships between creatives spaces and artists, whilst curating lineups that represent and define both local and international talent.
Lineup: Hard Fantasy (DJ) Ailie Ormston SISSY MISFIT Ziúr Nanzhen Yang (DJ)
Ziúr Ziúr is an experimental producer/musician and a fixture in Berlin's rich musical topography. She guides the listener through radically different emotional states.
Nanzhen Yang Nanzhen Yang's practice is multi-faced, frequently intertwining techno with breaks, electronic, and ambient. She makes full use of her animism-based mind in her music journey.
Ailie Ormston Ailie Ormston is a Scottish composer and musician making experimental electronic music and chamber music.
SISSY MISFIT SISSY MISFIT is a London based producer and performer from Istanbul. Harmless at sight, a demonic rage angel at heart. She makes harsh noises for girls in her little room, making hardcore femme one scream at a time xxx
Hard Fantasy Hard Fantasy is a London based artist and DJ. Their music sits between dark and abrasive club productions and ethereal electronica. They have released music on All Centre, Edited Arts and HI-NRG
Event produced in collaboration with Stereo Glasgow