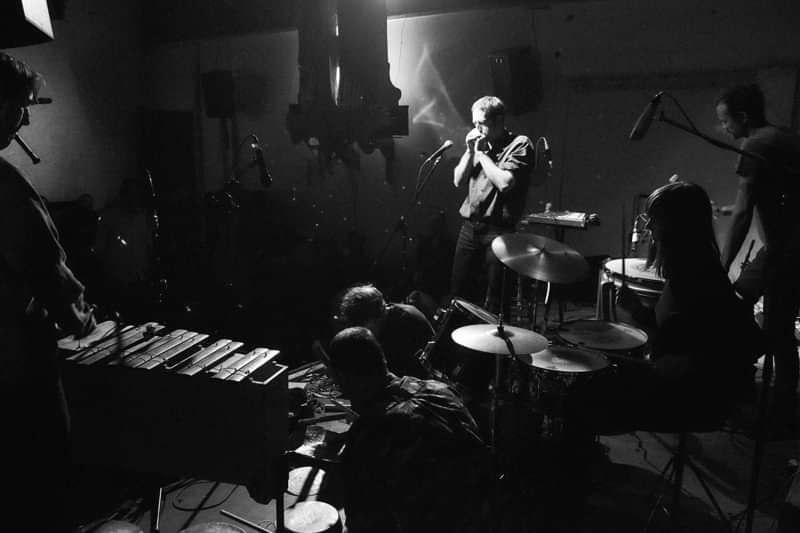 Pop Mutations presents:
Kulku + Rosso Polare
£10
Entry Requirements: over 18s only
Buy Tickets
Pop Mutations & Phase Group present: Kulku + Rosso Polare + Uzgang Thursday 6th April Stereo Advance tickets available at https://www.citizenticket.co.uk/events/pop-mutations/ 'Kulku is a musical phenomenon, an outstanding happening, a deep cutting ceremony of primitive music at its best. The band, around lead-singer Wenzlovar, keeps evolving their sonic imprint and keeps blowing audiences minds. An Orff instrumentation & drums are the pounding heart of this musical dervish. The acoustic perpetuum mobile is fed by a deep submersion in exploring the sound spectrum of wood, brass and voice. The band shares musical bonds with minimalists like Moondog or Krautrock bands like Neu or Can. A dedication and openness towards sound momenta and trance induced states. Folklore from the future.' - Wenzlovar Rosso Polare is Cesare Lopopolo and Anna Vezzosi, a contemporary improv duo from Milan, Italy, drawing from their complementary environments (the Italian countryside vs the city) to create a highly personal musical language merging field recordings, folklore and audio manipulation. Having both studied visual arts, their approach is equally rooted in a deep theoretical background, as well as an intuitive élan, while focused on researching counter- narratives regarding the depiction of the animal world. They strive to normalize the levels between human-produced music and natural biophony by making the listener aware of their indigenousness to nature. In 2020, they released their debut Lettere Animali via the Moscow-based label and collective Klammklang, followed by Cani Lenti via Cafe Oto's in-house label Takuroku and later reissued by ADN Records. They played at festivals and venues across Europe, including Cafe Oto, Météo - Mulhouse Music Festival, Klang - Roma, Spazio Contemporanea - Brescia, BääFest - Milano as well as online events such as The Quarantine Tapes by Chicago's Experimental Sound Studio.