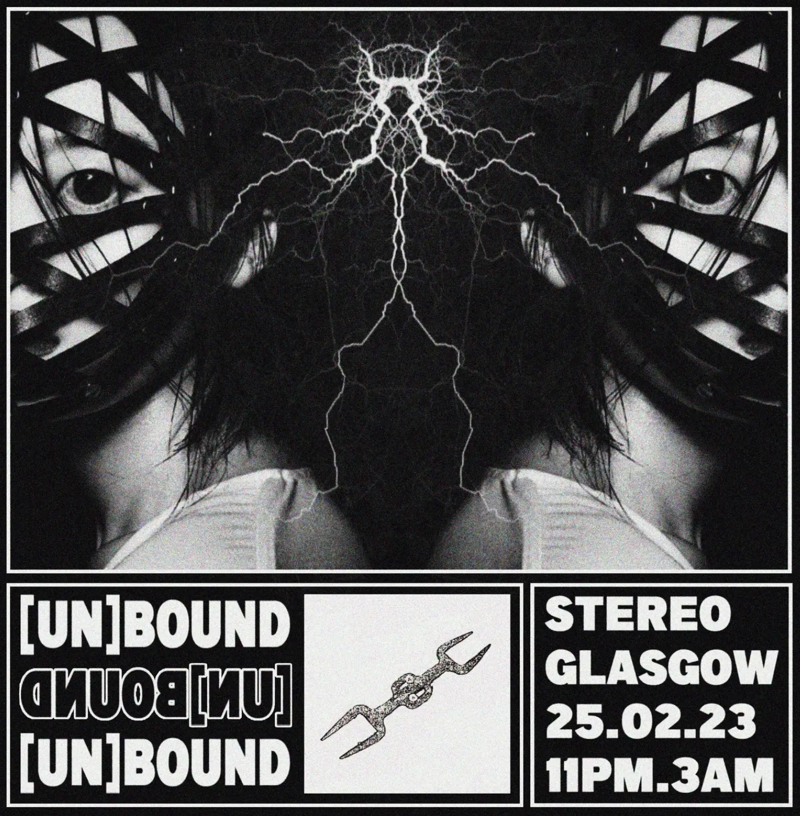 [UN]BOUND
£9/10/12
Entry Requirements: over 18s only
Buy Tickets
[UN]BOUND is a club-night focused on exploring industrial, noise and experimental sounds via club-ready rhythms. Aiming to capture the spirit and energy of the DIY music scene, the club night encourages self-expression and self-exploration.
We will have the pleasure of also welcoming a very special guest who is no stranger to forward-thinking performances expressed through rhythm and noise. This will also be their Glasgow debut.
£9/10 advance tickets £12 OTD
No racism / homophobia / transphobia / misogyny / discrimination.