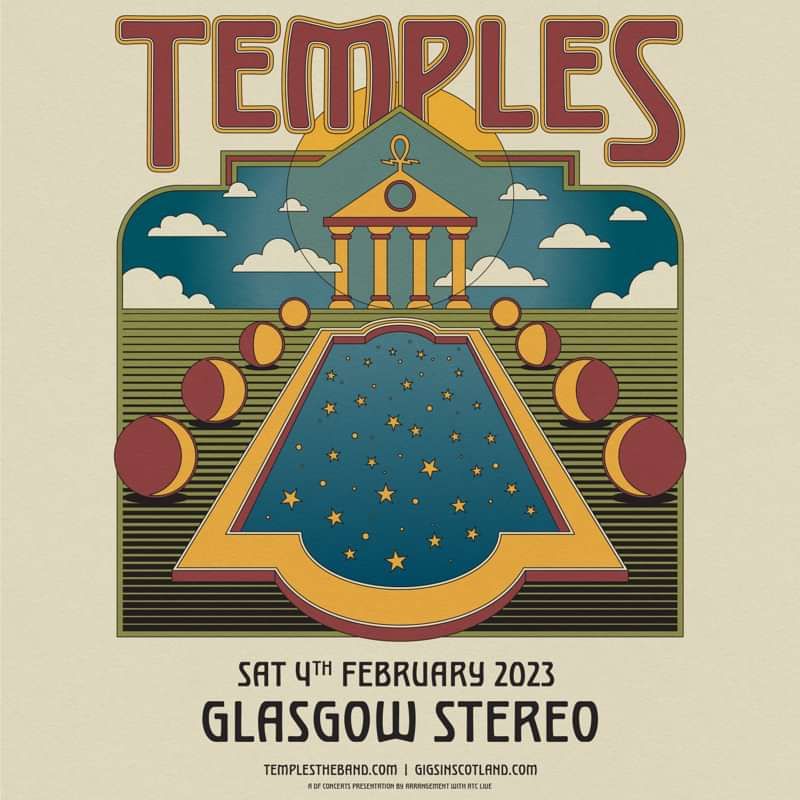 DF Concerts presents:
Temples
£15
Entry Requirements: over 18s only
Buy Tickets
It is one of the brilliant facets of recorded music that while it can frame forever in time one of humanity's most fluid art forms, those captured sounds themselves can go on to become an active launchpad for the ideas, memories, emotions and feelings of those listening. Returning with their third album, Hot Motion, Temples have not just provided a strong demonstration of this dual static/frenetic nature, but they've created a record that revels in this beautiful contradiction.
A brilliantly crafted, thoughtfully recorded collection, the album's propulsive, seemingly immediate songs soon reveal an impressive depth of ideas and energy with subsequent listens because, as its title warns, Hot Motion is not a record that stands still.