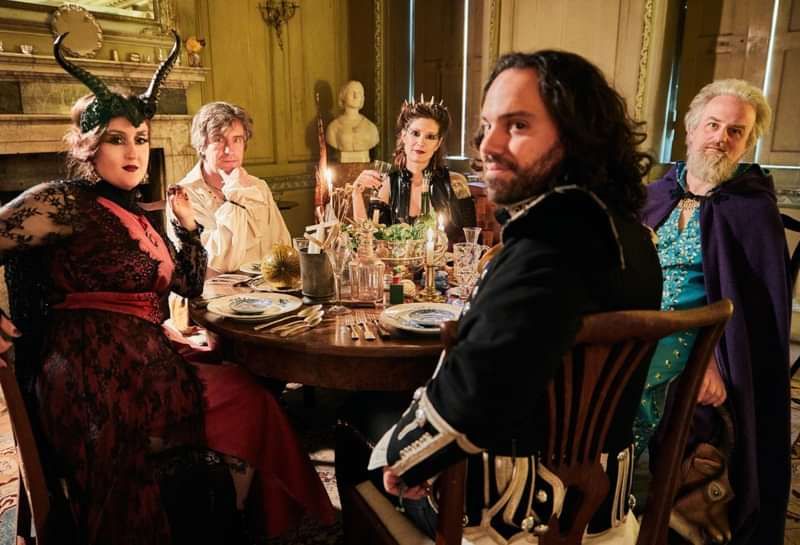 Storm the Palace 'La Bête Blanche' album launch
£9
Entry Requirements: over 18s only
Buy Tickets
Storm the Palace return with their third album, La Bête Blanche, a collection of songs and stories that explore the relationship between fantasy and reality, with a feminist message at its core. Themes are matched by a melting pot of contrasting yet cohesive song writing styles and genres, from trad folk to prog rock to metal, resulting in sounds of creativity and mystery which make it a truly unique and enchanting offering.
La Bête Blanche was percolated through the minds and hands of all five band members during their lockdown in a remote castle (somewhere in North Edinburgh). While it took all sorts of dark rituals and sacrifices to create the album and figure out how to play this epic of a record live, they have done so and would like to invite you to witness and enjoy the result. You can get a sense of what you'll be in for here https://youtu.be/qJadZjnRru0
Support comes from two wonderful Glasgow-based acts: Mitchell Museum and Alison Eales.
Mitchell Museum, whose sound has been described as "Animal Collective, Arcade Fire and Ezra Furman in a blender", are returning to the stage after an 18-month hiatus. Their excellent and unique album Skinny Tricks can be sampled at https://mitchellmuseum.bandcamp.com
Singer and multi-instrumentalist Alison Eales will be playing her first ever solo show. Also known as the accordionist in Butcher Boy, Alison has recently recorded an album with Paul Savage at Chem19, which will be coming out next year. With influences ranging from pop to choral music, Alison's sublime songs can be previewed at https://soundcloud.com/alisoneales
Tickets are £12.00 on the door or £9 in advance from ctzn.tk/stpglasgow