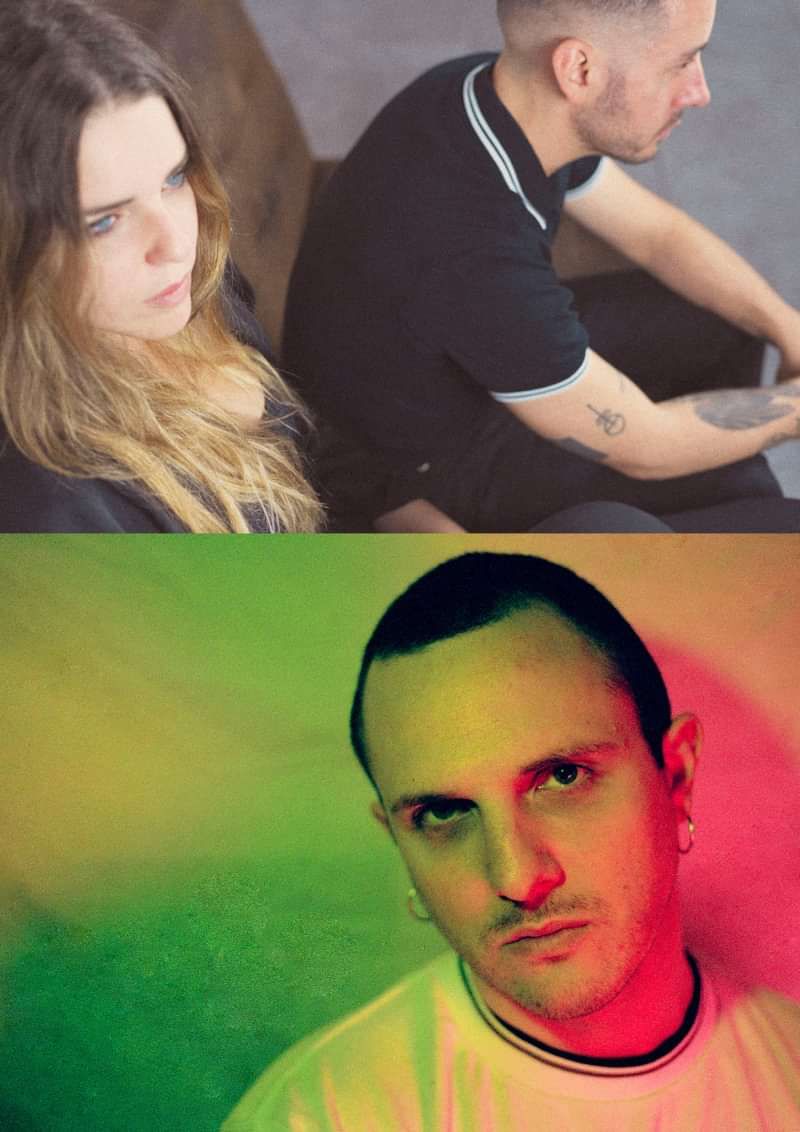 Pop Mutations presents:
M!R!M & SDH
£10
Entry Requirements: over 18s only
Buy Tickets
SDH is change, alteration, distortion, metamorphosis. Its synth-pop songs, peppered with EBM and techno, are mysterious, obtuse and suggestive.
The Barcelona-based duo aroused international critical and public interest with their debut, Semiotics Department Of Heteronyms (Avant! Records, 2018), an album that allowed them to perform their first concerts throughout Europe and Canada and share the stage with artists such as Marie Davidson, Molly Nilsson or Merchandise, to name a few.
SDH toured extensively across Europe supporting their second album, "Against Strong Thinking" EP (Avant! 2020) right before the lockdown, forcing them to return home earlier than expected, but not even that nightmare did not stop the growth of the band, who got down to work with the composition of its new album.
During lockdown, the two original songs that are part of their new EP, "Maybe a Body" (Avant !, 2022) emerged, and the final product is the result of the joint effort of the band and Los Angeles-based producer Matia Simovich, who has produced records for acts like Body Of Light, Riki or SRSQ.
Lead single "Maybe a Body" takes SDH's trademark dark suggestion to new levels and the B-side "All Of That" is the most blatantly pop track the band has ever recorded, clearly influenced by italo-disco and even dance music from the 90s. Also, it features dancefloor remixes by two of Berlin's most acclaimed DJs, Phase Fatale and Pablo Bozzi. ...............................................................................
Two years and one pandemic after his previous release, the Italian, London-based solo project M!R!M is back with a new full- length album. Inspired by the synth pop classics, as well as from cold and dark waves, multi-instrumentalist Jack Milwaukee has been releasing material on labels such as Fabrika and Manic Depression until his first record on Avant! The Visionary back in 2020. On April 22 his fourth LP Time Traitor will be released and we're excited to say this is Milwaukee's most personal job to date. If you are familiar with his work, you know the DIY/lo-fi approach of his first recordings was already gone with his previous LP, but these new ten recordings dig even deeper, drawing the outlines of a fantasy world lost within the foggy memories of a collective childhood. Possibly locked in his bedroom for the necessary time, Milwaukee has been able to recreate an imaginative realm of 80's FM suggestions, scattering a number of acoustic clues from different parts of this parallel, yet so familiar dimension. It's almost like M!R!M is sending us a message in a bottle with each of these new tracks. And each message tells a different story.
Post Fight has a punchy pop-punk riff drove by solid synthwave beats, Faultless Pitch hosts a mellow, funky bass line over a solemn drum gait; Desert Love screams italo like nothing else and it was indeed composed four-handed with fellow artists Nuovo Testamento, Say Nothing features SDH singer Andrea Pérez's backing vocals to invoke a dream-like scenario. There is even a Turquoise Days' Grey Skies cover that is just one more perfect example of Milwaukee's ability to take a single item from the suitcase of the past and make it extremely current in a handful of minutes.
All this is adorned by semi-instrumental postcards with suggestive names such as Moody Moon, Peninsula and Goodnight Galaxie that will guide you through this journey across M!R!M sound-&-memory experience.