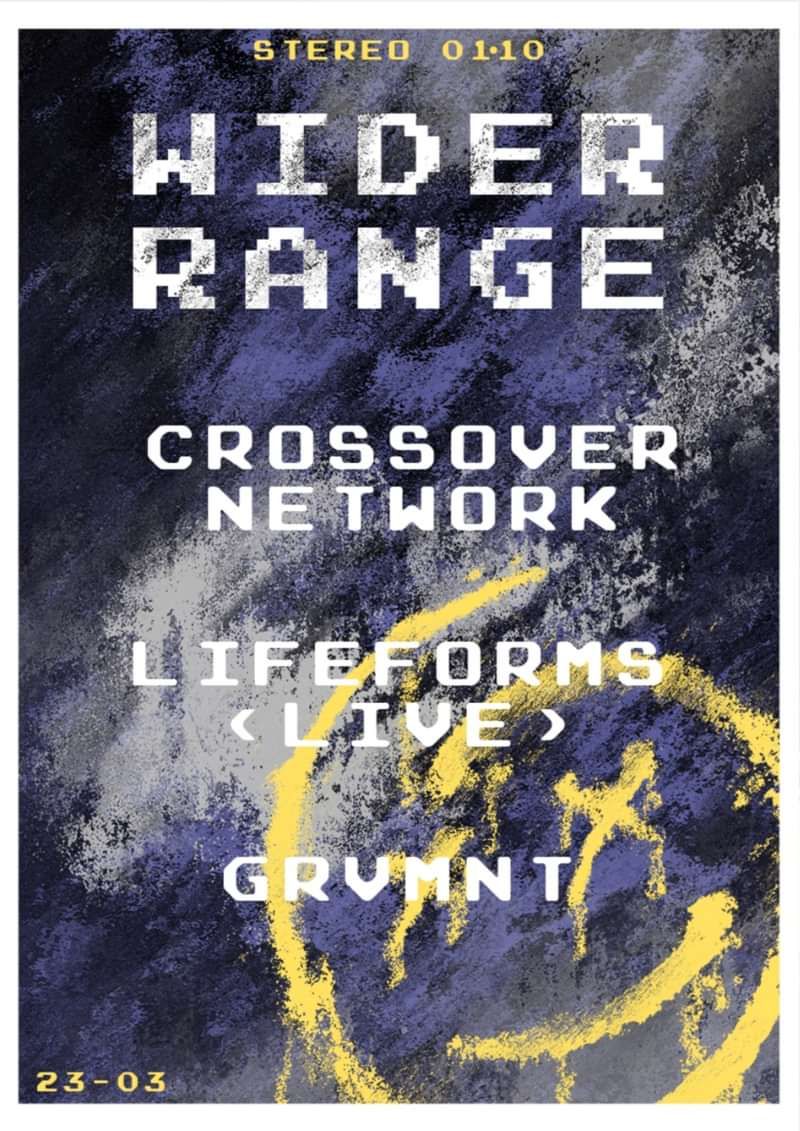 Wider Range Presents Crossover Network, Lifeforms (Live) & Groovement
£5
Entry Requirements: over 18s only
Buy Tickets
Wider Range launches with a stacked line-up of Scottish talent.
First up we have Crossover Network who has released on a number of great labels such as Land of Dance, Rotterdam Electronix and Dionysian Mysteries. With these releases been played by the likes of Lena Willikens and Intergalactic Gary. He has also appeared on a couple of mix shows as well such as Rinse FM.
Next up we have Glasgow based label, Lifeforms. They have put out several releases from artists such as Ekman, DJCJ and recently Crossover Network's alias, E.L.I. They will be playing a newly created live set, so this is one not to be missed.
Finally, we have Groovement who has had a residency at the famous Ice Factory in Perth for almost 10 years now. They have hosted DJs from all over the globe such as DJ Bone, Or:la, LNS and Serge. They are no strangers at getting a party started.