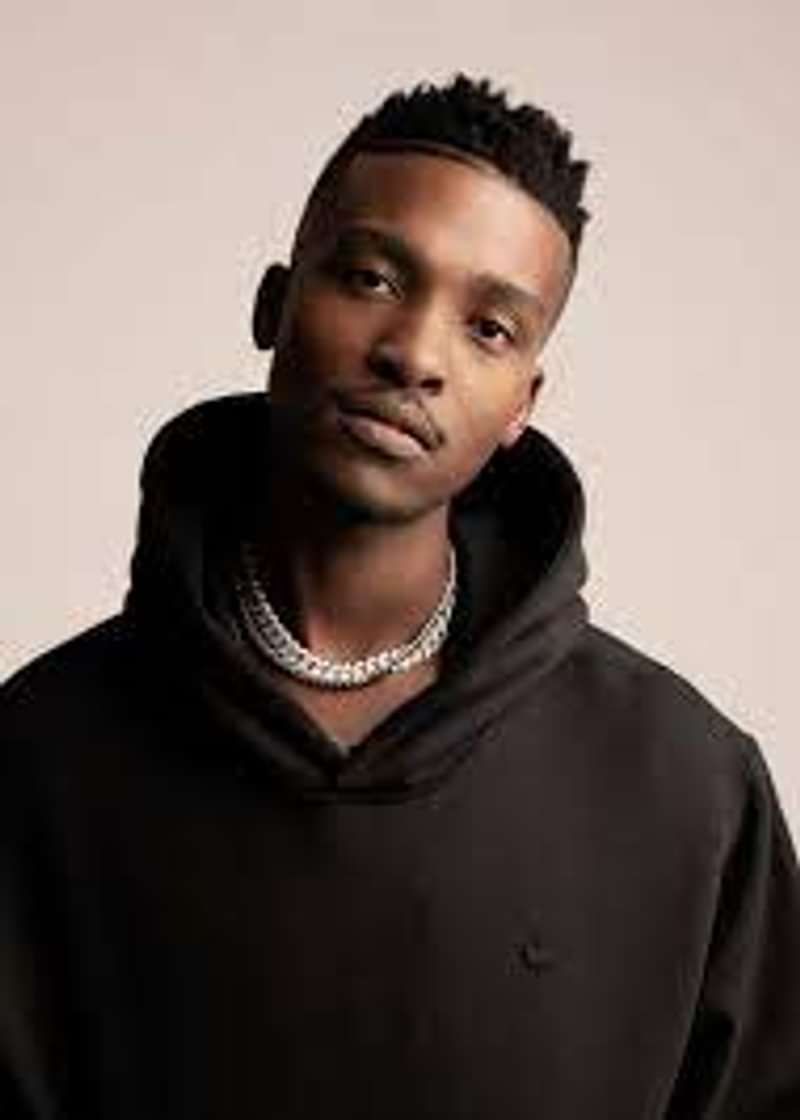 Stereo presents:
Stereo Presents: DJ Lag + Optimistic Soul & Elanda
£10
Entry Requirements: over 18s only
Buy Tickets
Stereo Presents: DJ Lag Optimistic Soul Elanda
...'Lag is the groundbreaking forefather of Gqom' - New York Times
'DJ Lags role in the rise of Gqom cannot be overstated' - Crack
'..genre defining' - Resident Advisor
'A triumph of SA club culture that will inevitably propel Lag further into the mainstream.' - The Wire
At first listen, it might not appear that Gqom's minimalist, bass-heavy sound would take Lwazi Asanda Gwala from Clermont township in Durban to commanding dancefloors in Europe and Asia. But DJ Lag's superb production skills have played a big part in transforming a sub-genre of house – one that began by soundtracking taxi trips around Durban – to an enviably innovative participant in the global scene.
At just 21 he made his European & Asian performance debuts in 2016 and since then has and continued to tour the world, racking up healthy ratings at festivals such as Unsound, Afropunk, Boiler Room and platforms such as Mixmag, The Fader, Resident Advisor & DJ Mag.
His 2018 EP 'Stampit', was used by Beyonce and Jay Z during their Global Citizen Festival performance 2018 and just 1 year later DJ Lag had produced a track on her 'Lion King: The Gift album'. 2022 see's the release of his debut album 'Meeting With The King', first single featuring Sinjin Hawke is already receiving rave reviews, with the project expected to be career and genre defining.
It's a stunning rise and DJ Lag is ready to put in the work required to make sure Gqom is remembered forever.
Optimistic Soul: African electronic music DJ and Producer, Optimistic Soul has great passion for pushing the underground afrohouse/afrotech sound. The Glasgow based DJ & producer has been making his music since 2015 and has since started deejaying in 2018.Resident Dj at jaiva Glasgow, Radio buena Vida and also part of the afrohouse record label Weareidyll (London). Optimistic Soul aspires to continue to spread the sound of African electronic Music. Optimistic Soul also directs Africa is now at the berkely suite, a club night aimed to bridge the gap between afrofuturistic culture and the techno culture
Elanda "ELANDA" is a journey forging a deeper connection to her heritage through music 🌎
ELANDA is an Afro-Scot DJ and producer from Zimbabwe residing in Aberdeen. With residencies on @Clyde Built Radio @itsnotradio and @checkyouraeriel she has curated an expert ear for a broad range of styles including amapiano , Afro tech/house , footwork,jungle , dnb and dubstep.
Her sound is an eclectic deep, dark and rhythmic-led melodic trip. She has played at festivals such as FLY open air and cultivate. Expect the unexpected with this one 💜