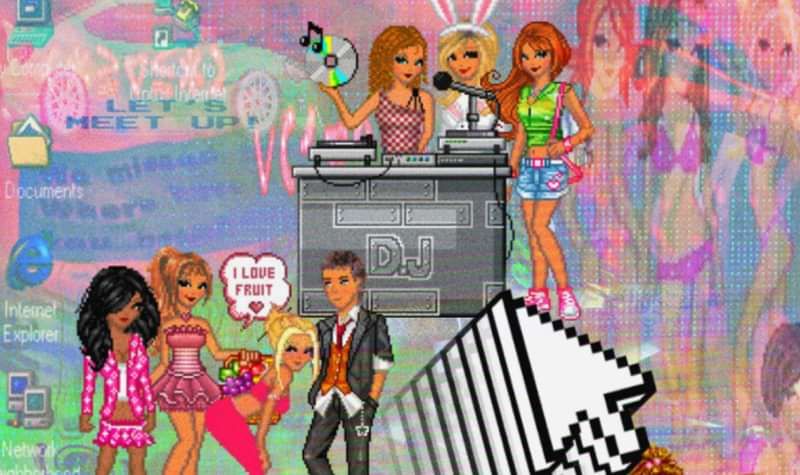 FAST MUZIK FOREVER
Entry Requirements: over 18s only
𝒾 𝓁𝒾𝓀𝑒 2 𝑔𝑜 𝑜𝓊𝓉 𝓇𝒶𝓋𝒾𝓃𝑔 , 𝒾 𝓁𝒾𝓀𝑒 𝟤 𝓅𝒶𝓇𝓉𝓎 𝒽𝒶𝓇𝒹 & ᴡʜᴇɴ ɪᴍ ʜᴀᴠɪɴɢ ᴀʟʟ ᴛʜᴀᴛ ꜰᴜɴ ɪ ᴡɪꜱʜ ɪᴛ ᴄᴏᴜʟᴅ ɢᴏ ᴏɴ 𝐹♡𝑅𝐸𝒱𝐸𝑅 (αɳԃ ҽʋҽɾ αɳԃ ҽʋҽɾ αɳԃ ҽʋҽɾ) ♪ ♬ ヾ(´︶`♡)ノ ♬ ♪
I've been dreaming of this moment .... YOU are cordially invited 2 join: ✿DANYO ✿ELFZ ✿JOEY MOUSEPADS ✿KIEF ✿MISS CABBAGE on the 18th of SEPTEMBER @ STEREO, 1100-0300 DRESS 2 SWEAT Tix : https://ra.co/events/1456212 ♪☆\(^0^\) ♪(/^-^)/☆♪
ғαsт мυzιк is RAVE DONK HARDCORE NIGHTCORE TRANCE and GENERAL HI SPEED ENERGY (ノ◕ヮ◕)ノ:・゚✧ ✧゚・: * ғαsт мυzιк is for EVERYONE (but especially: ravers, freaks , kandi kids, cyberpunks, children of the night, jumpstylers, secondlifers, basement dwellers, old timers, first timers, bedroom DJs, twitch streamers, mysterious creatures , microinfluencers, puppets that just came to life, and everyone still working on their hyperpop EP) come as u are (inside) - come as the person u want 2 be - come 2gether – it means now more than ever (and ever and ever…) .。゚+..。(❁´◡`❁)。.。:+
´¯`.¸¸.´¯` ρεαcε ℓσvε υηιтү яεsρεcт ´¯`.¸¸.´¯` ⒻⓄⓇⒺⓋⒺⓇ 𝔉𝔒ℜ𝔈𝔙𝔈ℜ ʄօʀɛʋɛʀ
xXx ACCESSIBILITY INFO xXx there will be gender neutral toilets & a cloakroom at this event the stereo basement is down several flights of steps. In the main space there is some limited seating around the edge of the room.
I hope to soon get access to the space to take pictures so I can provide a visual story/walkthrough showing the whole space, what to expect inside etc, so if that would be useful to you, please check back soon!!!
We want to be as inclusive as possible - any specific questions feel free to message! No question is too small or silly! If I can make this space more accessible for u I want to do that, so just let me know what you might need & I'll see what I can do!
xXx COVID INFO xXx You will be required to show proof of a negative lateral flow test on entry to the venue! Please take a test before coming out and bring either a picture of the test, or a text/email from NHS confirming the negative result. In addition, when coming to Stereo please… o Wear your face covering when entering and exiting the venue, waiting in any door queues and moving between spaces, including going to the washrooms or ordering at the bar o Use of hand sanitisers around the space o Sign into and out of Test & Protect on entry and exit from the show o Continue to create distance from other people where possible o Conduct a Lateral Flow Test prior to attending the gig and stay home if the result is positive o Do not attempt to attend the show if you are symptomatic. Persons displaying possible symptoms will be refused entry or removed from the event o Respect other clubbers & staff cover image by @shndy161 ♡