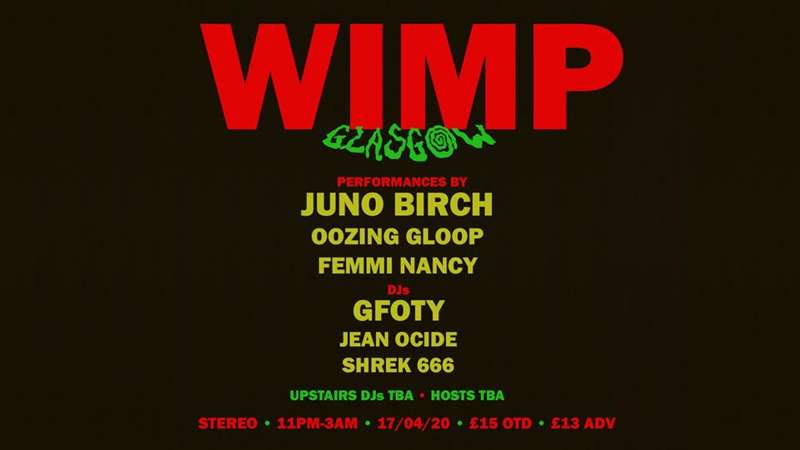 WIMP
Entry Requirements: over 18s only
WIMP is making its debut in GLASGOW darlings and we couldn't be more excited to share with you all the most ridiculous lineup of our fav artists we have had the pleasure of performing or DJing for us over the past year!!
OK so performing are three truly iconic, unique, weird, wonderful, sexy, delightful, absolutely STUNNING artists!!
JUNO BIRCH OOZING GLOOP FEMMI NANCY
DJing in the basement from 11pm-3am will be the superb
GFOTY JEAN OCIDE SHREK 666
There will also be DJs on the ground floor and many hosts TBA soooooon!
Any and all profits will be going towards Xoey Fourr's FFS Fundraiser! TYSM sweeties!! ♥