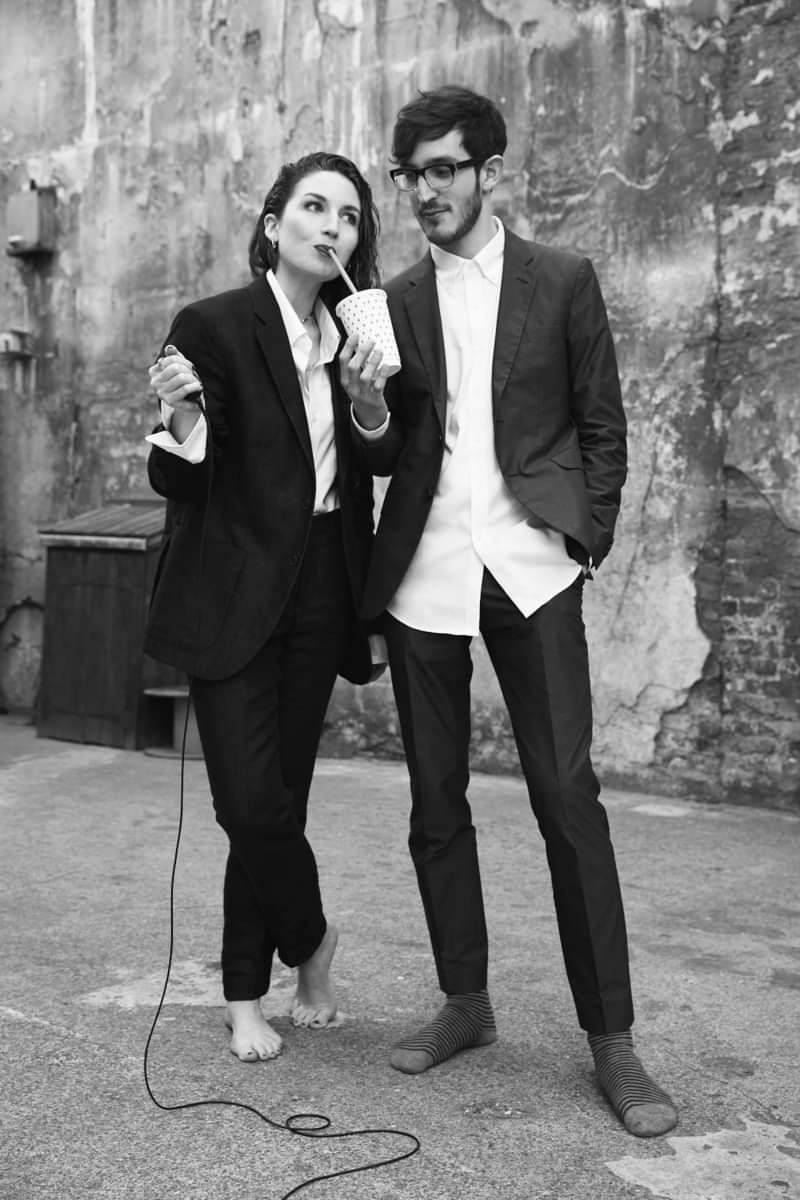 Regular Music presents:
***cancelled*** Summer Camp
£15
Entry Requirements: over 14s (under 16s must be accompanied by an adult)
Buy Tickets
cancelled
"The perfect Valentine's gift for the pop-culturally literate lover: a companion piece to a romcom doc, this is full swooning songcraft" - 4* The Guardian
"Romantic Comedy is Elizabeth and Jeremy feeling newly profound, believable and more loveable than ever" - London In Stereo
"a flurry of bubblegum-pop melodies with a side-order of orchestral strings" - 4* DIY
Following the release of their fifth album Romantic Comedy earlier this year, beloved British indie-pop duo Summer Camp, married couple Elizabeth Sankey and Jeremy Warmsley, are coming back to Glasgow! Tickets on sale now!!
Summer Camp were formed in 2009 by Elizabeth Sankey and Jeremy Warmsley. They released their first single Ghost Train on Moshi Moshi in early 2010, which led the way for their debut album Welcome To Condale, and following records Summer Camp, Beyond Clueless (their first original film score) and Bad Love. During this time the band toured with the likes of Robyn, Metronomy and Wild Beasts.
Having released four albums and three EPs in the space of six years, the duo decided to take a break from Summer Camp to explore other creative projects. Sankey began exploring a new medium: filmmaking. In 2017, she began work on what became her first feature documentary film, Romantic Comedy, which premiered in 2019 and is set for international distribution in 2020.
Meanwhile, Warmsley found success as a film & TV composer, collaborating with comedian Simon Amstell on his debut feature Carnage (BBC, 2017) and with Charlie Lyne on Fear Itself and his award-winning Fish Story (Guardian, 2017) amongst many others. He also began working as a solo artist: in 2018 he released a solo track, Moment, which was featured on the BBC/Netflix drama Wanderlust starring Toni Colette, and in 2019 started a project called A Year, where he wrote and released a new track every month.