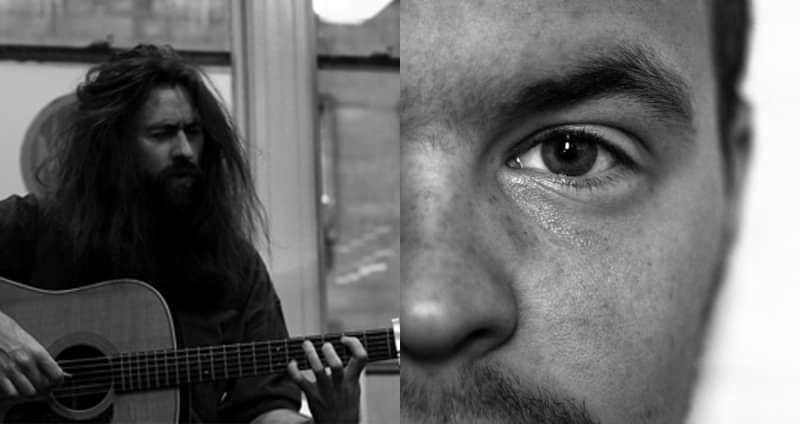 ***postponed*** Robin Murry & Nicky Adams
£10
Entry Requirements: over 18s only
Buy Tickets
postponed
A joint headline show with two of Scotland's contemporary singer/songwriter's.
Robin:
Robin Adams is a Glasgow based, singer/songwriter. He has released 5 full length albums, spanning from 2009's Down to Reverie, to 2017's The Beggar. In 2016 he curated and released the charity compilation album Refugee, featuring new compositions contributed by luminaries such as Bonnie Prince Billy, Richard Dawson, Linda Thompson, Alasdair Roberts and Kathryn Joseph amongst others. He has won several songwriting awards including The Billy Kelly Songwriting Award and the Burns Song Award. Fans of Robin's music include Kathryn Joseph - 'Robin Adams makes the kind of beautiful noise that makes my everything inside and out feel better.' Ricky Ross - 'Robin Adams is the best kind of songwriter. He draws you in to his music and once you're in you'll never want to leave.' Ralph McTell - 'If Robin had been on the circuit I was on back in the day, he would already be an underground guitar singer songwriter star!' Q Magazine 4/5 "strummed ruminations worthy of John Martyn" --- The Skinny 4/5 "subtly stunning his audience."
Nicky -
Scottish singer-songwriter Nicky Murray has been writing and recording music for around 8 years. 2014 saw his debut album 'Plenty More Weeping' released which helped to put him on the map to some degree. After several singles released in 2017, Nicky wrote his latest sophomore record 'Wintermore' in Autumn 2018, which features a stellar line-up of musicians accompanying him. Having toured with/supported (in several different outfits) a wide range of artists from Martin Stephenson, JJ Gilmour, Elephant Sessions, Kathryn Joseph, Peatbog Faeries, Dave Sharp, Brittany & Natalie Haas, Duncan Chisholm, among more. Nicky also is the 'City Leader' for Sofar Sounds (Inverness) organizing live music shows every month with many notable artists.
2019 was spent playing lots of gigs, writing new music, several collaborations, including two Scottish tours with songwriter Moteh Parrott. Nicky is keen to continue along the path with his music in 2020. He is usually found accompanied with coherent gentle string players, and the occasional harmony singer. Nicky strives for expression and connection.