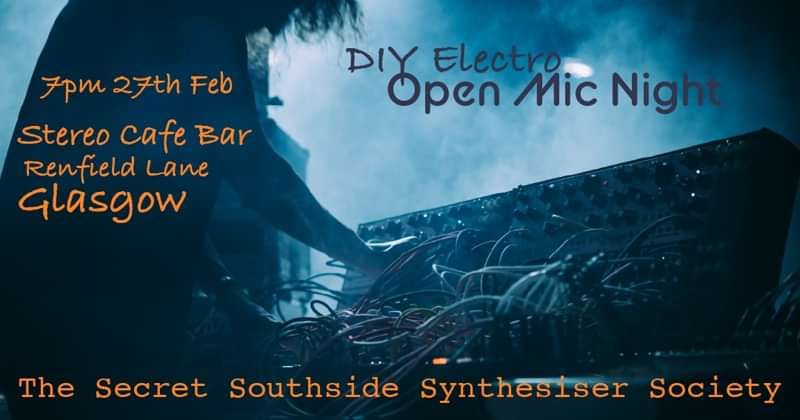 DIY Electro Open Mic Night
FREE
Entry Requirements: over 18s only
The very first Secret Southside Synthesiser Society DIY Electro Open Mic Night!! Let's get this show on the road!
So I think what happens is you bring along some gear, plug it and play with it on the massive sound system. If people like it, they might tap their foot, nod their head. They may even dance.
I think anything goes, tbh, as long as it's electronics.
Entry is Free.
Would be good to have some artists lined up to play, so please give me a shout if that's your bag :)
Hopefully this is the first of many, so please, please come to this one, so we can get some momentum behind it :)