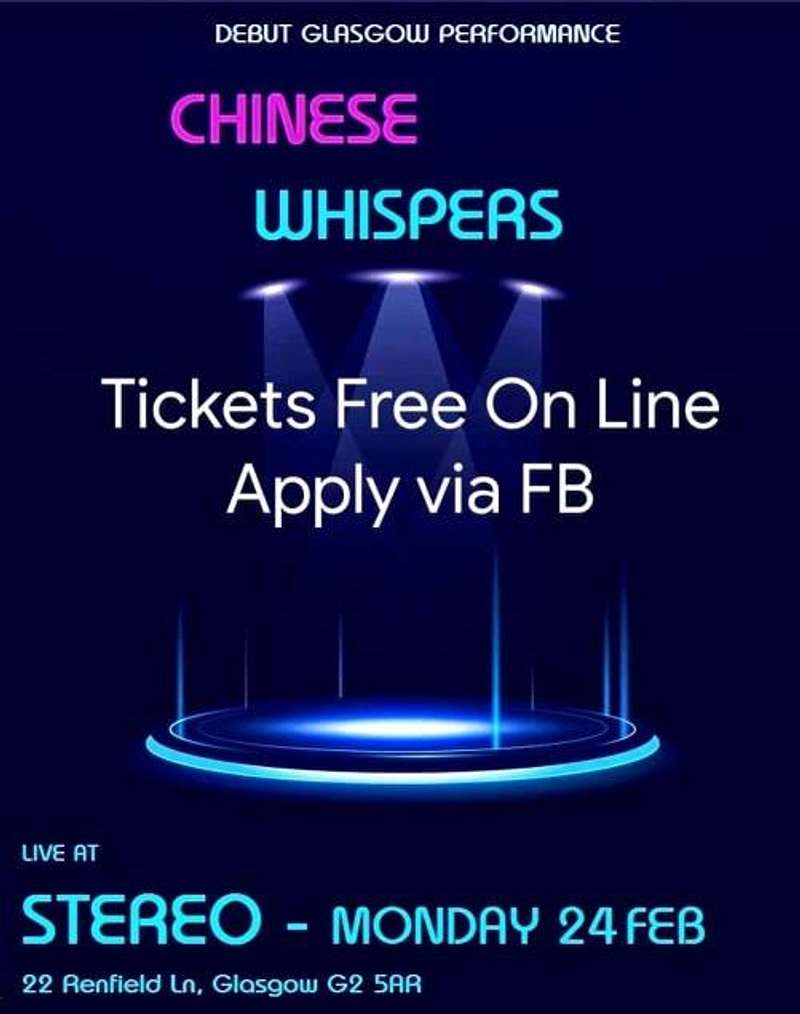 Chinese Whispers - 'About Time' Tour
FREE
Entry Requirements: over 18s only
Buy Tickets
Supporting the critically acclaimed album ABOUT TIME, Chinese Whispers return to play LIVE in their hometown
Originally formed in 1984 in Clydebank by high-school friends, Chinese Whispers reunited 35 years later as a result of a University project and an album release by songwriter and keyboards player Graham Holley. The album aims to create an event that sounded like it was written and recorded in 1986, in much the same way as the Duffer Brothers had done for television with their 'Stranger Things' hit TV show. As a result 'About Time' reflects on the past both warmly and also comes with a gentle warning about living in the past at the expense of the present.
Managing to reunite three, from the original 5 piece line-up, Including singer Calum McRae and Bassist Brian Munro, the band have been aided and abetted by additional musicians, long term friend David MacDonald - who actually auditioned for CW in 1986! - and legendary Glasgow guitarist, Robert Wilson.
The band are playing the new album almost in it's entirety at venues around Scotland, it having met with great critical success, with plays and features on BBC and local radio, and is being submitted for the Scottish Album of the year award.
At last you can put to bed the tired cliché, " They don't make them like they used to!", because clearly with Chinese Whispers, they do!