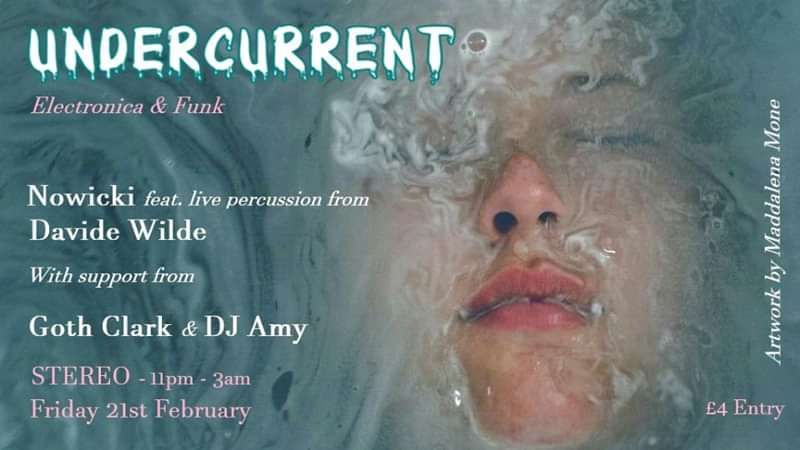 Undercurrent
Entry Requirements: over 18s only
Come to Stereo on Friday the 21st of February where some of the best DJs and musicians in Glasgow will be playing all things electronica and funk.
Fresh from finishing a 5-year residency at La Cheetah with 'Renegades of Funk', Nowicki will be playing a set; featuring live percussion from multi-instrumentalist, Davide Wilde.
We've also got sets coming from two DJs who have held residency spots in some of Glasgow's best clubs, including the Art School. These include Glasgow veteran and 'Hot Boyz' member, Goth Clark; as well as Subcity DJ and member of the 'It's too Hot to Sleep' crew, DJ Amy.
Tickets are available online and on the door.
Come one. Come all. Join the party.