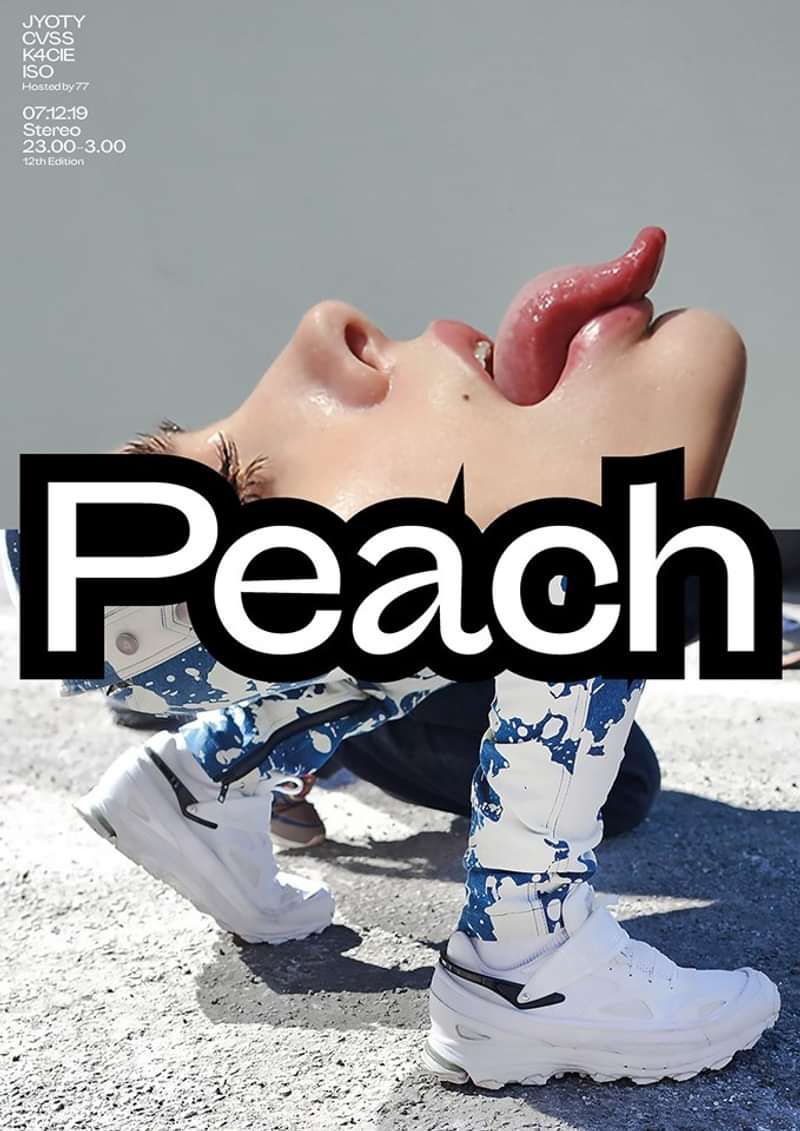 Peach - 12th Edition
Entry Requirements: over 18s only
We heard this was the Peach winter party?
ISSA COLD LINE UP
JYOTY 🌍 The soothing voice of your Saturday morning on Rinse FM with supreme music, mix's and interviews from the likes of Leven Kali, Tommy Genesis and Cardi B. The Amsterdam-born, London-based DJ is finally hitting Peach, ready to show YOU why she is a doing sets all over the globe. If you haven't seen her recent Boiler Room set then our advice is GET THE FUCK READY!
LISTEN https://soundcloud.com/jyotysingh
LOOK https://www.instagram.com/jyoty/
WATCH (Boiler Room - carnival set) https://youtu.be/2VrztYTNYT8
CVSS 🥵 BIG selecta Cvssie is heading to the north in the middle of winter to bring us her sound which is bursting with Peach flavor. The jet setter has played at major events like Boiler Room, No Jumper, Applesap and Coachella with a backlog of radio shows and mix's to keep you entertained until December.
LISTEN https://soundcloud.com/cvssieeee
LOOK https://www.instagram.com/cvssieee/?hl=en
WATCH https://youtu.be/2dR0k_0eKoA
K4CIE 😈 You already know what to expect - GLA represent.
ISO 🦋 Young ISO, moving weight around the GLA circuit and gearing up for her debut set at Peach. You already know we don't warm up - we go straight in! NO LATE ARRIVALS.
Hosted by 77 ⚡️ Our first guest host to step up and flourish the Peach energy, 77 will be guiding us through the madness with his knowledge and wisdom - it's time!
ARTWORK & DESIGN - Warriors Studio
bbbbrrrrrrrrrrrr IT'S FROZE!