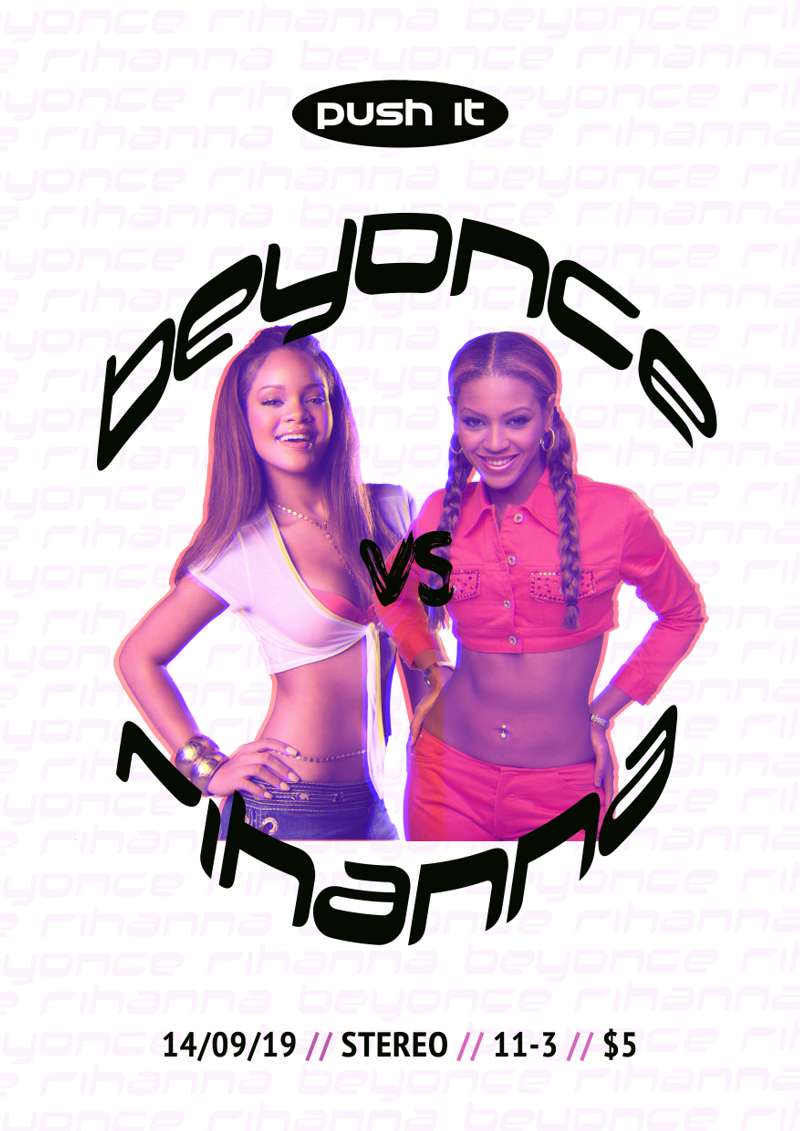 PUSH IT: Beyonce VS. Rihanna
Entry Requirements: over 18s only
This month we're celebratin' the two fiercest womxn at the top of pop, Riri & Bey! Who runs the world? These grrls. I don't know much about algebra, but I know 1 + 1 = 2 – so we'll be havin' double the 🔥🔥. We be all night, playin' their tracks pon de replay. High like treble, pumping on the mids, PUSH IT ain't never seen a duo like this. So, let's get it all Coyote Ugly up in here! Put your freakum dress on & let us see u move & shake it 'til the moon becomes the sun.
Femme focused pop, hip-hop + R&B from ur 90s, 00s & current faves // Feat. ur Bey & RiRi bangers //
11-3am // ♥ $5 ♥ XOXOXO
ACCESSIBILITY: The top floor of Stereo is accessible, with a lift. Unfortunately, stereo's basement with dancefloor is not wheelchair accessible as it is down 4 flights of stairs.
Gender neutral toilets available.
Stereo is a safer space venue and does not tolerate discrimination or harassment.If you have any issues on the night please contact us, the door stewards or the bar staff