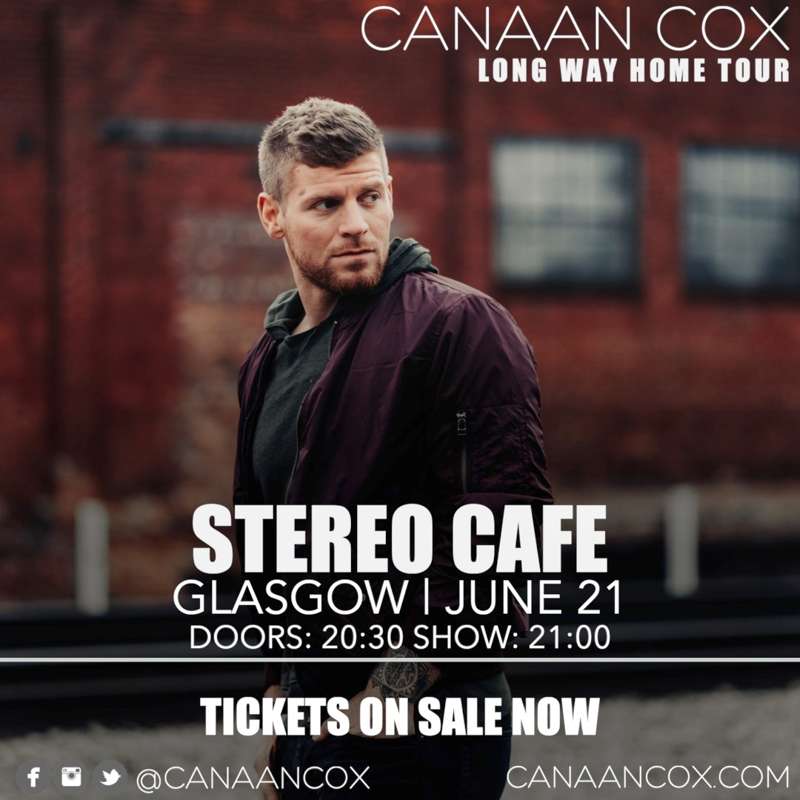 Canaan Cox: Long Way Home Tour
£10 STBF (early bird)
Entry Requirements: over 18s only
JUST ADDED! Canaan Cox VIP Experience*! Get early entry access, private meet and greet, and more! There's only 30 tickets so get them while you can.
*The VIP Experience ticket is a separate ticket to General Admission, and is only valid when paired with a General Admission ticket. If you have already purchased a General Admission ticket, you can still purchase a VIP Experience ticket.
Claimed "the next big thing", Canaan Cox is, without a doubt, living up to that expectation. With over 250 shows in 2018, Canaan is no stranger to the headlining and supporting major acts like Justin Moore, Chuck Wicks, and Walker McGuire. After a successful acoustic England tour in the fall of 2018, Canaan was quick to engage with his UK fans to come back across the pond. Catch him on his "Long Way Home UK Tour" this June!