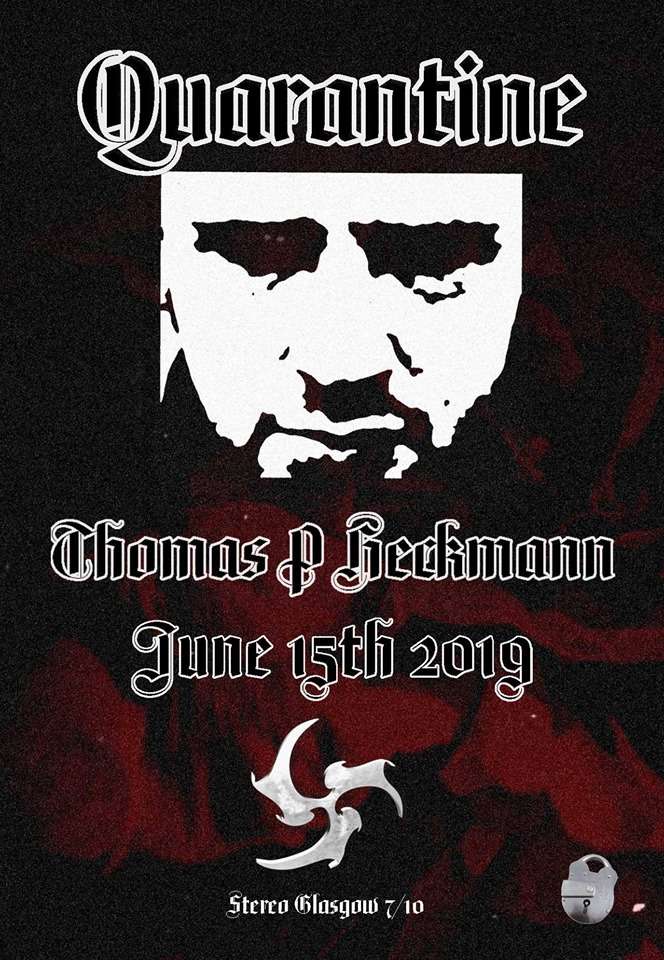 Quarantine: Thomas P Heckmann (3 Hours)
Entry Requirements: over 18s only
This artist needs little introduction...
Quarantine welcomes legendary artist Thomas P Heckmann for a 3 hour set to Stereo, Glasgow. Thomas has been producing music since the early 90's and has had legendary status ever since. His sound gives a seminal variation in wave, techno and EBM. Over the years he has released on lots of different labels including his own. We can not wait to have him down to the basement...
Support from Quarantine's resident, Paulitcal as normal...