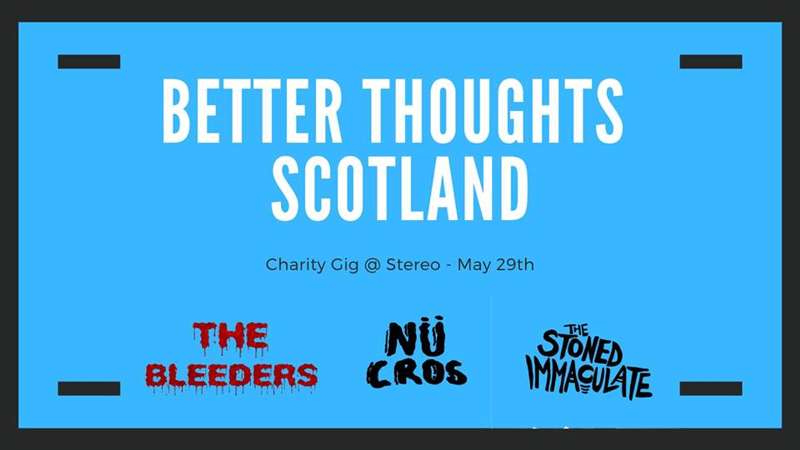 BTS LIVE - The Bleeders + Nu Cros + The Stoned Immaculate
£6 STBF
Entry Requirements: over 14s (under 16s must be accompanied by an adult)
Buy Tickets
Better Thoughts Scotland presents a masterclass in Glasgow's music scene with 3 top tier bands working together to help improve youth mental health in Scotland.
The Bleeders Nu Cros The Stoned Immaculate
This event is on the 29th May 2019 and will be held in Stereo, Glasgow. The event is 14+ but ID will be required for 18+ patrons wishing to use the bar. Doors are at 7:30pm and entry will ONLY be guaranteed before 9pm at the latest!
Tickets are available at www.betterthoughtsscotland.co.uk through the events section!
Tickets are £6 online or £8 on the door but we highly recommend you get your tickets EARLY as we do expect a sell out for this event!
Come see some of Scotland best young bands and help support youth mental health while you're at it! ♥