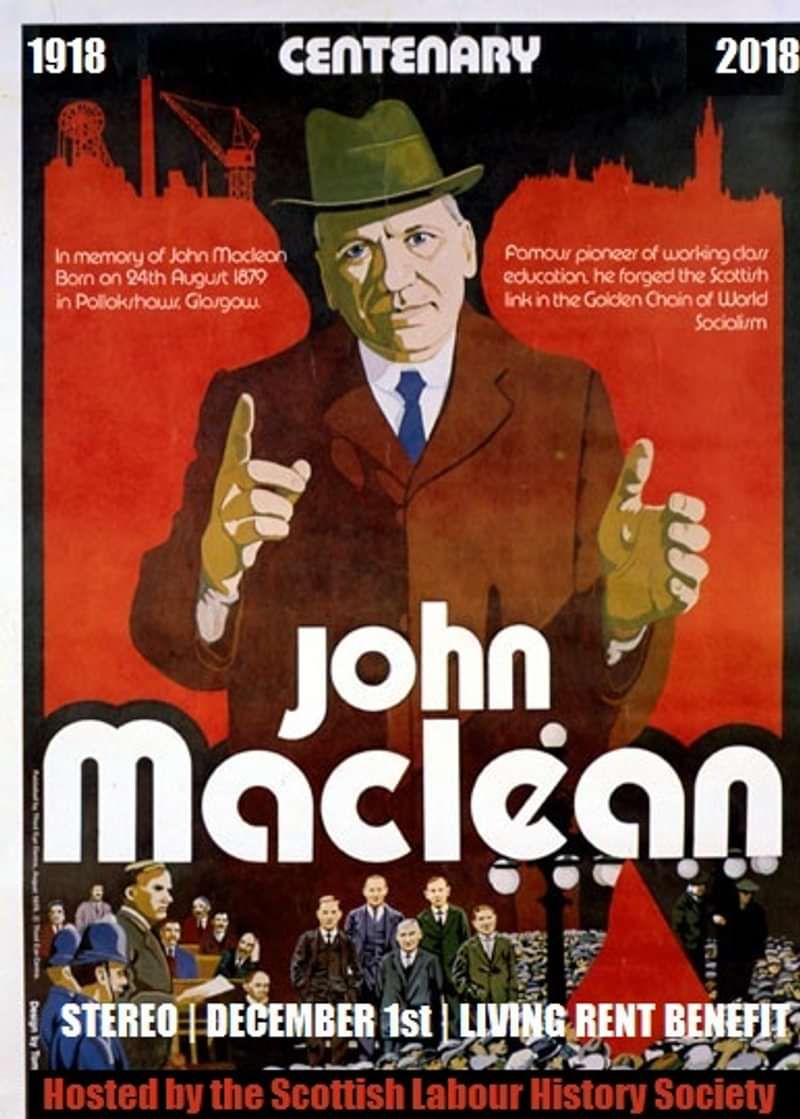 John Maclean Centenary | Living Rent Benefit
£7
Entry Requirements: over 18s only
Celebrate the Centenary of great John Maclean coming home to the Clyde!
Featuring Heir of the Cursed, James Kelman, Declan Welsh, Arthur Johnstone and more...
A party to mark 100 years since John Maclean returned to Glasgow. Having suffered imprisonment, hard labour and force feeding in Peterhead Prison, he remained an unrepentant revolutionary; but was released and pardoned by a government that feared an insurrection in Glasgow to mirror the uprisings in Dublin, Berlin and Petrodgrad.
Maclean was met on Buchanan Street by tens of thousands of striking workers who carried him through the streets beneath a red flag and chanted 'victory to the Russian Revolution, victory to the German revolution, victory to the British revolution!' A contemporary account stated that
'The shouts that rent the air made a volume of sound that the capitalists of Clydeside will often remember in the near future, when they are troubled with bad dreams.'
A hundred years later we face the same threats – from capitalists and landlords, from nascent fascism, and from war-profiteers – that Maclean gave his life to defeat. But the struggle continues. Join us at Stereo for a party marking Maclean's return to the Clyde and raise a glass to one of Scotland's greatest Marxists. The event is hosted by the Scottish Labour History Society and all funds raised will go to the Living Rent Campaign.