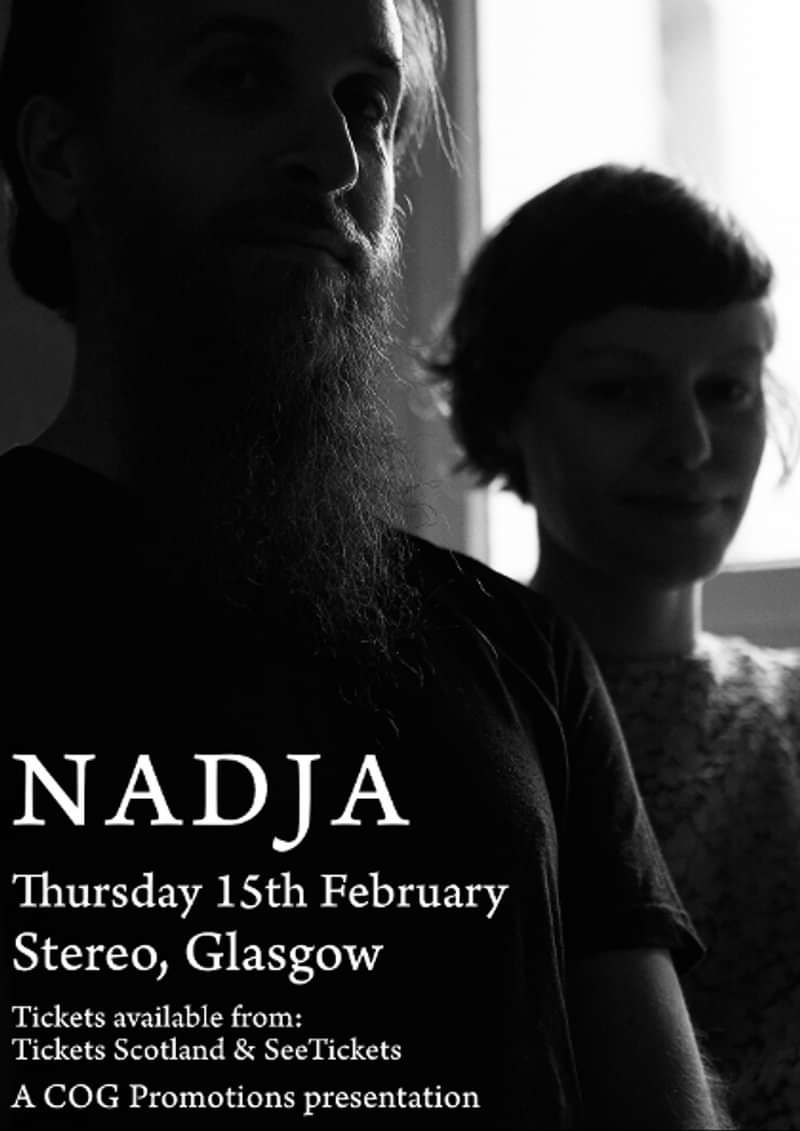 COG Promotions presents:
Nadja
£10 STBF
Entry Requirements: over 18s only
Buy Tickets
COG Promotions present
Nadja
Thursday 15th February
Stereo
Nadja is a duo of Aidan Baker and Leah Buckareff alternately based in Toronto, Canada and Berlin, Germany. Nadja creates heavy atmospheric music which combines noise and electronics, ambient and shoegaze, and metal and industrial sounds. Nadja has been active since 2005, touring and performing around the world, and have released numerous albums on such labels as Alien8 Recordings, Hydrahead Records, and Important Records. Their most recent full-length release is The Stone Is Not Hit By The Sun... released in November 2016 on the UK label Gizeh Records. Vinyl re-issues of their albums Skin Turns To Glass and Autopergamene are scheduled for release in early 2018 on Spain's Throne Records.