What a year. We've met so many amazing people and made pals for life through putting on this stupid, crass, fun, and wonderful club night. We've sweated blood, tears and far far too many chemicals so its only fitting we ask you to come join us on the 13th of November to celebrate Hullabaloo's 1st Birthday. There will be cake, police horses, balloons filled with confetti (Hullabaloons, if you will) and residents, Dom + Butsay playing all night long.
stereo/23:00/£5
tickets on sale here.
Warpaint's Jennylee announces her debut album, "right on!" due for release on December 11, 2015. Jennylee will be touring the UK to promote the album and stops off in Glasgow on Monday 7 December at Glasgow Stereo.
On Mon 7th Sept Stereo proudly presents the first ever Glasgow live outing from CUZ  feat. MIKE WATT (Minutemen / Stooges / Firehose), and SAM DOOK (The Go! Team) plus special guests sumshapes + Howie Reeve + Breakfast Muff. YEAH! Tickets from Monorail Music, Tickets Scotland and http://bit.ly/1JrZ5QV
About CUZ –
Mike Watt and Sam Dook take their creative partnership on the road for the first time since they met, in Australia in 2006, when both The Stooges and The Go! Team were playing at The Big Day Out festival. What started as a tour diary style exchange turned into the sharing of home-recorded demos, resulting in their debut album 'Tamatebako'.
The Mike Watt / Sam Dook collaboration elicits a double take from most people. Their contrasting styles have resulted in a well crafted and unusual mix of experimental rock, psyche folk and beat poetry.
Weaving eclectic influence- from Japanese folklore (the 'tamatebako' is a Pandora-style box featured in the 'Urashima Tarō' legend), through ancient British landmarks, to personal loss- into a heady mix of whisky-gnarl, motoric riff, thrift-store percussion and toy synth, the effect is a tight, groovy, ever-elusive, outsider pop. Vocals come from both Watt and Dook, often within the same song, representing an unlikely pairing of throaty drawl and choir-boy purity that works magnificently.
A ltd edition 7" vinyl will be available to buy on the tour: The Lighthouse Keeper b/w Bad Veronica, which is a poem performed by beat writer Charley Plymell.
Go Push It, it's our birthday, we're gonna party like it's our birthday!
That's right, this August it's our B'day!! Push It is one year old and we want you to party with us cos you're all dope girls, you're flawless, you're the poster girls for all this! so get your nails done
Get a pedicure, get your hair did, cos we're gonna get it crunk, & we gonna' have fun up on in this dancery!!!
we're going all out for our B'day special so expect party games, birthday presents +MORE!!
we'll be taking a trip down memory lane and re-visiting some of our favourite themes- divas, pop princesses + our infamous vday special- so listen out for your faves!
can't wait to celebrate 1 year of fun, dancing + celebrating all the independent women wit u!!
stereo//£3 all niteeeee
https://www.facebook.com/events/892673234153190/
Stereo is DELIGHTED to be bringing John Moran to Glasgow, to perform his latest solo music/theater work – Etudes: Amsterdam. This solo work was commissioned (2011) by Amsterdam Fringe and Mayfest, Bristol. It won the title BEST OF FRINGE at Spoleto Fringe (Italy) and Amsterdam Fringe (Netherlands), and has since been performed across Germany, Poland, Netherlands, Italy and UK.
Originally this Scottish debut of *Amsterdam* was going to be a co-production between The Arches and Stereo. In fact it was in The Arches that we first saw John Moran's incredible composition/choreography/lip-syncing/achingly explicit self-narrative/social commentary. As it stands we're going to be flying solo without the funding and in-kind contributions from The Arches, after the venue was forced into administration by Glasgow City Council licensing board back in June.
Don't miss this rare chance to see John do his thing.
And big love from Stereo to all at The Arches past present and future xox#savethearches
Stereo
Thur 30th July
7.30pm
£6
Tickets: http://www.stereocafebar.com/listings/events/30-jul-15-john-moran—amsterdam-stereo/
Or on the door…
////////////////////////////////////////////////////////////////
More on John Moran:
American composer / performer John Moran, has been called the 'protege of Philip Glass', having been discovered by Glass at a young age. In 2003, Glass was quoted as saying, "I am convinced that there is no more important composer working today, than John Moran." His works of musictheater have featured performers such as Allen Ginsberg, Iggy Pop, Uma Thurman and Julia Stiles, receiving numerous awards internationally. The Boston Globe has written, "Moran is a modern-day Mozart." Having been known as a leading figure in New York theater in the 1990's, Moran then developed a new, and very simplified style of presenting theater, and began touring internationally under the name 'John Moran…and his neighbor, Saori' – with Japanese dancer, Saori Tsukada. Before the artist relocated to Europe and Asia, in 2008, The New York Times called these performances, "One of the most important and innovative artistic collaborations of New York City.", and TimeOut Magazine wrote, "With a one-hour show, Moran has reaffirmed his reputation as one of the most important (and underrated) figures in the avant-garde."
This solo work was commissioned (2011) by Amsterdam Fringe and Mayfest, Bristol. It won the title BEST OF FRINGE at Spoleto Fringe (Italy) and Amsterdam Fringe (Netherlands), and has since been performed across Germany, Poland, Netherlands, Italy and UK.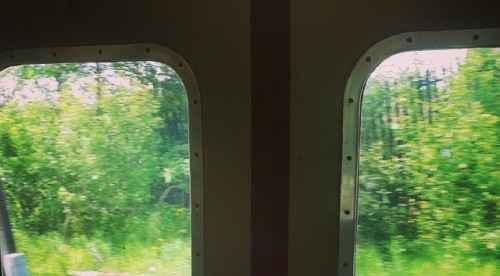 INTER- is a new event series for the performance of multi-channel and surround sound work, and other work made specifically for loudspeakers.
We'll be presenting work and practices across aesthetic, conceptual and technical boundaries. We are excited to see what develops through these events.
Perhaps a broad range of
utopian/dystopian soundscapes – fragments – phone clips – club diffusions – field-recordings – youtube rips
Join us for the first night on Wed 8th July from 7.30pm
"between" "among" "in the midst of" "mutually" "reciprocally" "together" "during"
https://www.facebook.com/events/365276527016487/
So after our month off we've come back fresh with ideas for how we can innovate the way we document just how great it is to #HOM.
We Should Hang Out More is about people. People are sexy. Like, really sexy. Like, so sexy that we thought we'd bring in one of the best young talents in the world of photography to document just how sexy everyone is.
From the pages of Vogue, Fashion week in NYC to drag queens in LA or dinner with Adam Lambert – the career of BIGBADLLAMA (Tony Webster), has taken off at rocket pace.
He spent 7 years as a humanitarian aid worker, travelling the globe and developing a passion for photography which has seen him featured on Vogue.it over ten times, shot with Boy London, Elle UK, shoot music videos with Rupauls Drag Race winner Raja Gemini, shoot at New York Fashion week and when he's not doing that he's cuddling his two little dogs or photographing scantily clad men for his side project 'filthybadllama' – which has been dubbed 'homotography' or 'hipster porn'.
Probably worth mentioning his last club shoot in Glasgow… Mixmag's feature on Subculture's 20th birthday…
Stereo is a great space for its urban feel with all its nooks and crannies; we thought we might as well go and set up a booth in one of them where Tony can do his thing.
Now getting your photo taken by someone who has snapped for the most famous fashion publications (F*****G VOGUE!!) in the world can be intimidating so just to take the edge off we thought we'd throw in a few surprises on our runway…. Expect the unexpected.
AS ALWAYS El Horno, Shahaa Tops and The Phatman Bhatman will be providing aural and visual delight from start to finish – the dance floor will be its own domain; there's no obligation to make it into Tony's next Vogue spread but…y'know, you're gorgeous; it would be a shame not to.
Vogue-quality photos for all and salacious disco vibes for £6?
Don't say we're not good to you ☺
Lights, camera… #HOM… Action.
https://www.facebook.com/bigbadllama
http://bigbadllama.tumblr.com/
http://www.bigbadllama.com/
https://soundcloud.com/we-should-hang-out-more
£6
#WSHOM
'To celebrate the end of exams and the Bank Holiday weekend, Subcity is bringing you a real-life day & night musical extravaganza. We'll be slapping on the sunblock for a (hopefully) sun-kissed day of music & madness at Lilybank Gardens (don't trample the flowers), before we sweat it all off at Stereo until the break of dawn (literally, we checked).'
DAY PARTY // 1200 – 1800 // FREE
Lilybank Gardens (behind Ashton Lane)
AFTER DARK // 2300 – 0400 // £5
Stereo Cafe Bar, Renfield Lane.
________________________________
AFTER DARK
• Hypnotia : subcity.org/shows/hypnotia/
Genre: Dark, Ambient, Electronic
Favourite GU building: Boyd Orr.
Cocktail of choice: Black Russian.
• The Dissolving Dancefloor: subcity.org/shows/thedissolvingdancefloor/
Genre: Techno, Experimental.
TV channel of choice: Static.
Favourite record speed: 33 ⅓.
• Asterism Radio: subcity.org/shows/asterism/
Genre: Techno, Bass.
Loves: Guests.
Party Drink: Buckie Milkshake.
• AKRO: subcity.org/shows/akro/
Genre: Acid Techno, Industrial.
Holiday house in: Detroit.
City or country living?: Warehouse.
DAY PARTY
• Chust Sublime: subcity.org/shows/chustsublime/
Genre: Sea-shanties, Songs in the key of Rum
Favourite boy-band: Wet Wet Wet.
Dancing style: Jig
• Rainbow Dome: subcity.org/shows/therainbowdome/
Genre: Downtempo, Jazz, Ambient.
Favourite Mario Kart track: Rainbow Road.
Least favourite Radiohead album: In Rainbows.
• 199x: subcity.org/shows/199x/
Genre: Underground 90's Hiphop.
Preferred 'Snoop ____' name: Snoop Doggy Dogg.
Worst Enemies: Big Smoke and Ryder.
• Jump Sturdy: subcity.org/shows/jumpsturdy/
Genre: Electronica, Chilled, Hiphop.
Favourite Pokémon: Rattata.
Likes: Flannel.
• ECHOBLOOM: subcity.org/shows/echobloom/
Genre: Downtempo, Chilled, Funky.
Musical inspiration: DJ Keoma, Himself.
Related search terms: Machiavelli, Nepotism.
• TYCI: subcity.org/shows/TYCI/
Genre: Alternative, Activist, Indie.
Dislikes: Small pockets on women's trousers, Discrimination.
Likes: Nice tracksuits.
Total BOMAZ TYCI are back for May's edition with rrrrrrrreally excellent line up! Sat 16th May, £5, mega vibes… easy peasy!
For TYCI's May event, we are delighted to welcome back punk trio Youth Man, all the way from Birmingham, who last graced TYCI's stages back in June 2014. Joining them is Glasgow's own STROP (previously FROTH) and Suzi from the SAY- long listed Happy Meals on the decks.