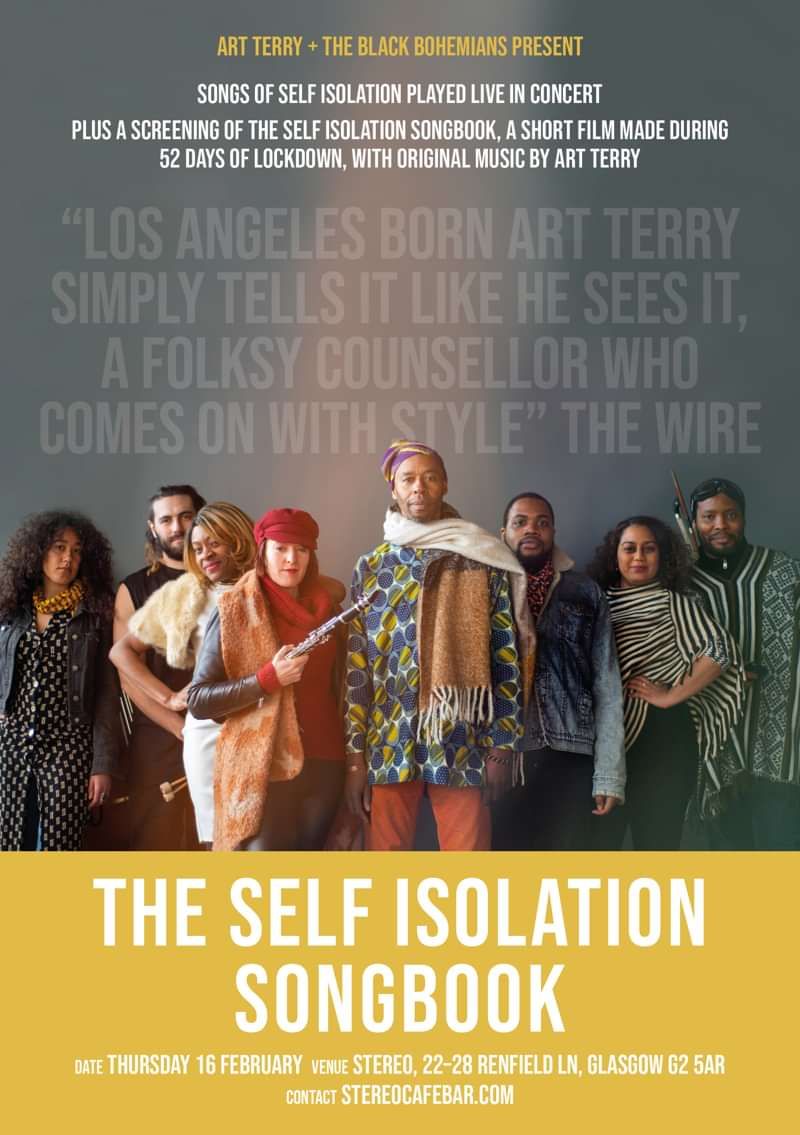 The Self Isolation Songbook
£8
Entry Requirements: over 18s only
Buy Tickets
LA musician Art Terry recorded a song a day for 52 days during lockdown; his partner Helena Smith created an accompanying video each day, which she edited into the Self Isolation Songbook short film. The short was selected by Doc n Roll to screen at Gilles Peterson's We Out Here festival in 2021.
Now Art Terry is bringing the Songbook to Glasgow! Following the screening, there is a LIVE GIG. Art and his big, BIG band, the Black Bohemians, expand on the songs, with a full choir and brass as well as keyboard, drums, upright bass and theremin.
You ain't heard nothing like it! Gospel glam meets hauntological funk: get ready to dance.
'Los Angeles born Art Terry simply tells it like he sees it, a folksy counsellor who comes on with style.' Brian Morton, The Wire
'Brings the questioning quirky funk of Sly Stone together with the provocative poetry of pathfinder Lou Reed.' Resonance FM
The wily Californian draws from a deep well of black music to wade into fresh waters that drown all stereotypes on the blues, gospel, soul, funk and rock. He remains a genre all of his own.'' Kevin LeGendre, BBC Radio 3
Have a listen to Make It https://vimeo.com/711190433