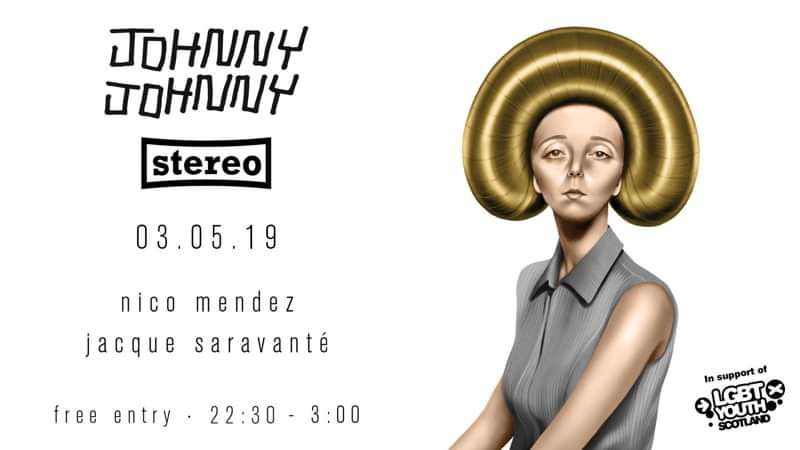 Johnny Johnny at Stereo for LGBT Youth Scotland
Entry Requirements: over 18s only
Johnny Johnny returns to the place it all began for our first soirée of 2019!
And for this jamboree we have teamed up with LGBT Youth Scotland to help raise money and awareness that Scotland truly is the best place to grow up for lesbian, gay, bisexual, transgender and non binary young people.
LGBT Youth Scotlands mission is to play a leading role in the provision of quality youth work to LGBT+ young people that promotes their health and wellbeing, and to be a valued and influential partner in LGBT+ equality and human rights.
The demand for their work has never been higher, both from young people and beyond. While social attitudes are improving towards LGBT+ people more and more young people come to LGBT Youth Scotland to seek support at points of crisis in their lives, often as a result of the painful impact of discrimination, rejection and isolation.
With your help we can be there to support these young people when they need it.
You can donate here: >>> https://www.lgbtyouth.org.uk/donate/