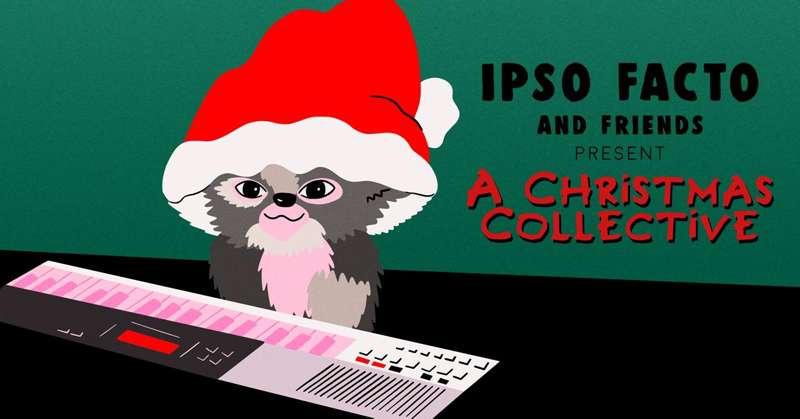 A Christmas Collective // 21st December \\ Stereo
Entry Requirements: over 18s only
🎄❄️🎄❄️☃️❄️🎄❄️🎄 Ipso Facto & Friends present A Christmas Collective.
Following on from our S O L D O U T San Junipero event in October, we are once again taking over control of the Stereo Cafe Bar basement for a festive-fuelled-fiesta!
Christmas is about surrounding yourself with the people you love most. Staying true to form, we have invited along some of our close friends to help curate our musical carols on a magical b2b2b2b journey through aural pleasures.
Performing on the night, we have: Danny Morrow (Intergalactic Funk Smugglers) Teflon John (PhatBootcher) Pat West (Slim Pickens) Euan Millar
The musical vision of the night will be open to interpretation to all our vastly experienced selectors. Expect to hear a lot of Disco, House, Electronica, Acid & Electro, with some Classics, Hip Hop and RnB sure to make an appearance. Keeping it Christmas, expect to hear some festive classics (only if they are hawt) 🔥
Live visuals, lighting and decor on the night will transform the basement into a winter playground fit to blow off any pre-Christmas stress (hospitality workers i'm feelin' ya).
Lastly, but most importantly, all profits from the night will be donated to Glasgow City Mission. They do amazing work with disadvantaged adults & children in Glasgow. Providing people with nowhere to sleep a safe and warm space to spend a night - open to all walks of life.
Come support the local music scene, support a local charity, come hang out with your palls and let's all have a braw time.
Amazing artwork by Emily Wylde
Merry Christmas! x 🎄❄️🎄❄️☃️❄️🎄❄️🎄