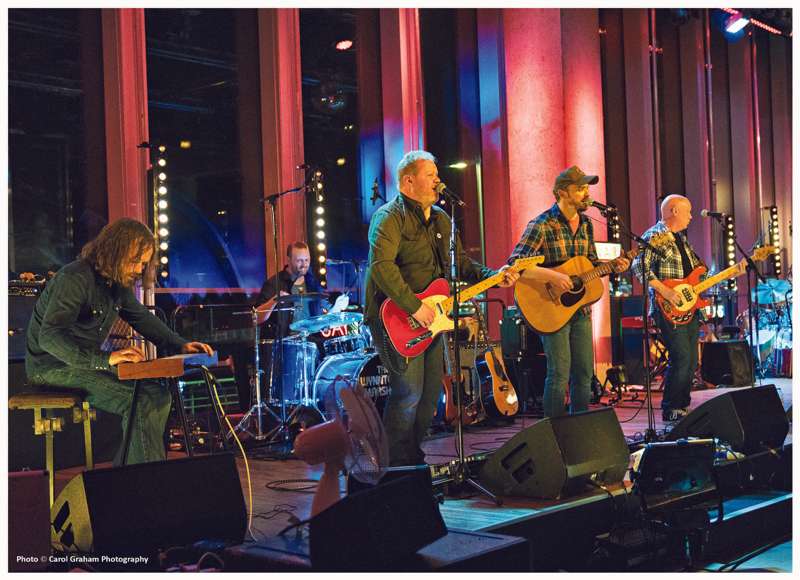 The Fallen Angels Club presents:
The Wynntown Marshals plus support
£10 STBF
Entry Requirements: over 18s only
Buy Tickets
At the tail-end of 2017 and three studio albums into their career, the Edinburgh-based Americana band The Wynntown Marshals marked a decade together with the release of "After All These Years" – primarily a 16-track retrospective look back at some of the recorded highlights of the past ten years with the added bonus of 3 exclusive new recordings "After All These Years" is by turns a celebratory, cerebral, nostalgic, and just downright joyous collection.
It acts as a retrospective, a potted history, a memoir of a decade of making music and as the perfect nod to what the future holds in store for this most resolute and hard-working of bands.
Described by Uncut magazine as "colonising the shadowland that lies between Tom Petty and Teenage Fanclub", the Marshals were championed from their earliest days by legendary British broadcaster 'Whispering' Bob Harris and our very own Ricky Ross, Iain Anderson, and Roddy Hart, culminating recently in a triumphant appearance on BBC Scotland's Quay Sessions.
"Arguably, Scotland's strongest band at the moment" – Metro (UK) 2015