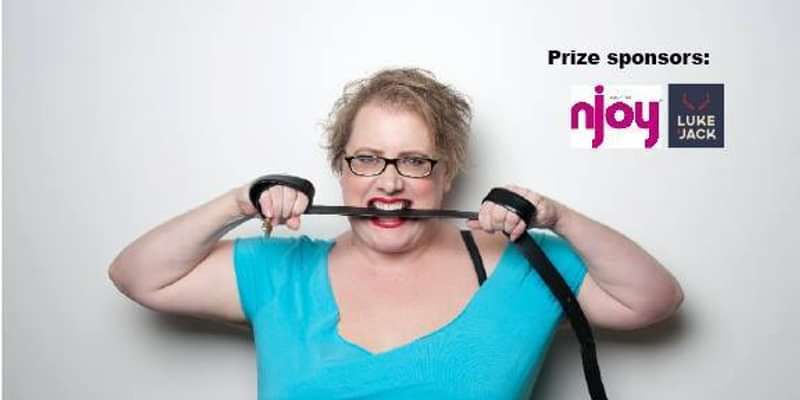 Smut Slam Glasgow: PRIDE
£6/4 *
Entry Requirements: over 18s only
Back for a fabulous PRIDE special, it's your favorite game of sexy, verbal Twister: SMUT SLAM!
Doors open at 7:30pm, and the smut starts slamming at 8. Admission for this PRIDE special is £6/general, £4/concession and FREE to Asylum Seekers **
This fast-paced storytelling open mic based on real life, real lust, real sex is back for another blast of Smut on Thursday August 17th at 7:30pm at Stereo (22-28 Renfield Ln, Glasgow G2 6PH, UK). The t theme this time around is "PRIDE", in honour of LGBT PRIDE week in Glasgow, so come along and bring all your pride and LGBTQ+ themed stories with you!
Hosted by Black Doves frontman and Queer Theory host Jamie Black, the Smut Slam features real-life, first-person sex stories, guest stories from our panel of celebrity judges, and also THE FUCKBUCKET, a convenient and funnily named receptacle for all your anonymous questions and confessions!
CELEBRITY JUDGE PANEL:
Anna Gram (Shoot Your Shot) Sgaire Wood AB Silvera Beth Douglas (NUS Scotland) Representatives from the Order of Perpetual Indulgence
And that's not all - this very special edition of Smut Slam will include a blessing from the Order of Perpetual Indulgence - lots of glitter and silliness guaranteed!
****SEXY PRIZES, including storytelling prizes from Luke & Jack and an Njoy stainless-steel toy for the Fuckbucket draw!
SMUT SLAMMERS sign up on the night to tell a 5-minute dirty story, based on their real lives, and a lucky eight to ten names will be drawn at random.
RULES: - no notes (this is storytelling) - no costumes or props (this is not theatre) - only five minutes (with a one-minute grace period) AND - the story must be real and have happened to you. Stories often are funny and/or epic win, but we want to encourage people to consider sharing their sad, disturbing, poignant, serious, simple and/or "fail" experiences, too.
IMPORTANT: Smut Slam is queer-friendly, kink- and vanilla-friendly, fat-friendly, sex worker-friendly, virgin-friendly, poly-friendly, … we're really, really friendly. We welcome people with all types and amounts of sexual experiences. We DO NOT welcome stories involving racism, sexism, homophobia, transphobia, or any other kind of discrimination, objectification, or fetishization. All stories must be CONSENSUAL!
NOT A SMUT SLAMMER? Don't worry. The audience is in for a good time at SMUT SLAM! Sit back and enjoy. All we ask is: - No interrupting. - No heckling. - No necking in the front row.
** Concession: elderly, disabled, unemployed and students. Students must present student id to the box office.
18 and over please!
SMUT SLAM is CREATED by Cameryn Moore, an award-winning playwright/performer, sex activist and educator, and former phone sex operator. When not performing or actually having sex herself, Cameryn writes Sidewalk Smut: custom type-written pornography as street performance and literary art. Find Cameryn being NSFW on Facebook, or atwww.camerynmoore.com OR at the Edinburgh Fringe where she will be performing her Solo play Nerdfucker, and hosting the Smut Slam Cabaret!